Please note that this page represents an archive of Who Hired at DefCamp's 2016 edition. If you are looking for similar opportunities this year, please check the latest edition of Who is Hiring page.  
Orange Romania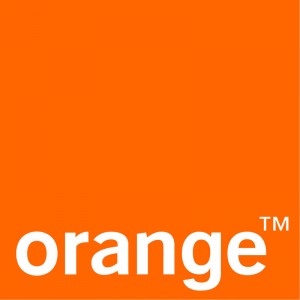 Orange is the largest operator from the Romanian mobile market and we strongly believe that this fact is not random, but is due to the products offered and the quality of services, based on a network which is both reliable and performant, and on a team of professionals, carefully recruited and developed over time.
Currently, we consider both recruiting candidates who conclude their studies and are now ready for a first professional step, and candidates with extensive professional experience who are experts in their activity field. We are interested in attracting IT&C specialists to assist the support teams to deliver quality services for Orange Romania and all countries affiliates from Western Europe and North Africa.
All vacancies from Orange Romania are available on our career website and/or on dedicated recruiting websites.
We believe that the values we appreciated the most and share are the ones who describe us the best like employers – we are friendly, dynamic, surprising and determined adding also one key factor which is our constant interest toward digitization.
Whether we talk about how we want things to happen or what employees appreciate the most in this company, the answer is always the same: a friendly working environment that encourages collaboration and professional development.
This is very important because, in our endeavor to bring the latest technology closer to the customer, we carry a lot projects.
Beyond Security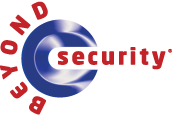 Security Researcher
Beyond Security is looking for a security researcher to perform research on products, both software and hardware, and uncover security vulnerabilities that they may have.
Requirements:
Proficient and knowledgeable with the following:
Operating systems, network & software protocols
Ability to create and or modify existing tools utilizing scripting or programming experience
Reverse engineering
WinDbg
IDA
Penetration Testing
Excellent Communication abilities
Must be able to document all findings in a concise, and understandable manner
Ability to communicate technical information to both highly-technical and non-technical audiences
Comfortable presenting in front of audiences
Location: Freelancer/Remote
Bitdefender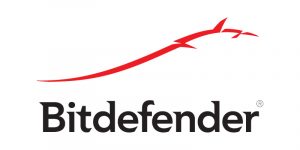 We are those who fight the new digital world. Pioneering IoT and Smart home security, Bitdefender delivers robust security you can rely on, using a global delivery infrastructure to protect half a billion endpoints. Our team has grown to more than 100, of which more than 500 are engineers and researchers who make Bitdefender one of the most innovative IT security providers in the world.
JOIN THE ADVENTURE!
Because we have solid double-digit growth and ambitious plans, we are hiring across the globe and investing heavily in the education and welfare of new and existing employees alike.
A quarter of our technical team members have enjoyed access to external or internal technical conferences and certification processes in the past year.
We provide relocation support, where needed, including support for Green Card applications.
Certain projects and positions are eligible for work from home arrangements.
Private supplemental medical insurance is provided to all employees, who can freely choose their medical insurance provider.
More than 60% of our interns have moved into full employment positions within the company in the past year.
So join the team and help us make the world a safer place while having fun in the process, either through summer internships or staff positions!
Node.Js Developer
QA – Automation Engineer MAC
QA-Net Protect Unix
Full stack Developer
Back-End Developer – Nebula
C++ Software Developer – Linux
C/C++ Developer (Linux; Networking)
Information Security Engineer
C++ Developer – Core Security
QA Engineer Linux – Core Security
Ixia Romania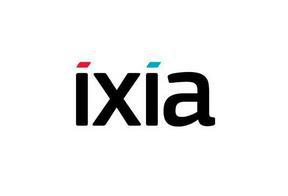 Ixia provides testing, visibility and security solutions, strengthening applications across physical and virtual networks for enterprises and governments, service providers and network equipment manufacturers. Ixia helps protect customers against the unpredictable world of IT and security threats through highly performant products such as ThreatARMOR, BreakingPoint or VISION One. If you want to be a part of an innovative security company and work with the latest technologies available, delivering top customer experience and making application stronger worldwide, we are now looking for Senior Software Engineers, DevOps and Application Protocol Engineers.
SecureWorks

SecureWorks is a global leader in providing intelligence-driven information security solutions. We play an important role, as no organization in the world is immune from cyberattacks and the nature of the attack is changing every day. Internet security is a problem that will never be solved. Unlike point products that address a specific technology issue, we attack the problem holistically by analyzing threat actor tactics, techniques and procedures, and develop solutions using best-of-breed technologies to protect our clients. We are one of the best in the world at understanding the threat. In short, we give our clients an early warning capability.
SecureWorks was founded in 1999 and headquartered in Atlanta, Ga., with offices in all the major security
markets around the globe. We have more than 2,000 team members, and partner with more than 4,200 clients in 59 countries to keep the bad guys out of their networks. We've been consistently recognized by industry analysts, readers' polls and as a leader in the Gartner Magic Quadrant for managed security services, worldwide.
Cyberghost

CyberGhost is the creator of one of the world's most reliable privacy and security solutions in the world. The company secures and anonymizes the online presence of over 10 million users across the globe. CyberGhost defends privacy as a basic human right, being the first in the industry to publish a transparency report while building new user-oriented crypto-technology for the future.
Job openings:
Technical Support Engineer English
Senior OHR/MySQL Developer
Technical Support Engineer German
PwC Romania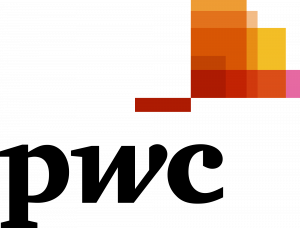 PwC is constantly looking for passionate young people willing to join it's Cybersecurity team! PwC Internship program provides final year students and recent graduates with an opportunity to experience work and life at PwC, offering a valuable insight into our business and culture.
The job task of a Risk Assurance Intern in Cybersecurity area consists of:
you will become more familiar with threat based cyber operations
understanding and modelling adversary and defender behaviours on a network
working on solutions to help secure networks and web based applications
participate in penetration testing engagements
assistance to achieve compliance with various security related regulatory frameworks