DefCamp is the most important annual conference on Hacking & Information Security in Central Eastern Europe that brings together the world's leading cyber security doers to share latest researches and knowledge. At the 9th edition, on November 8th – 9th, 2018 in Bucharest, you will have the chance to meet with more than 1500 decision makers, security specialists, entrepreneurs, developers, academicians, private and public sectors representatives.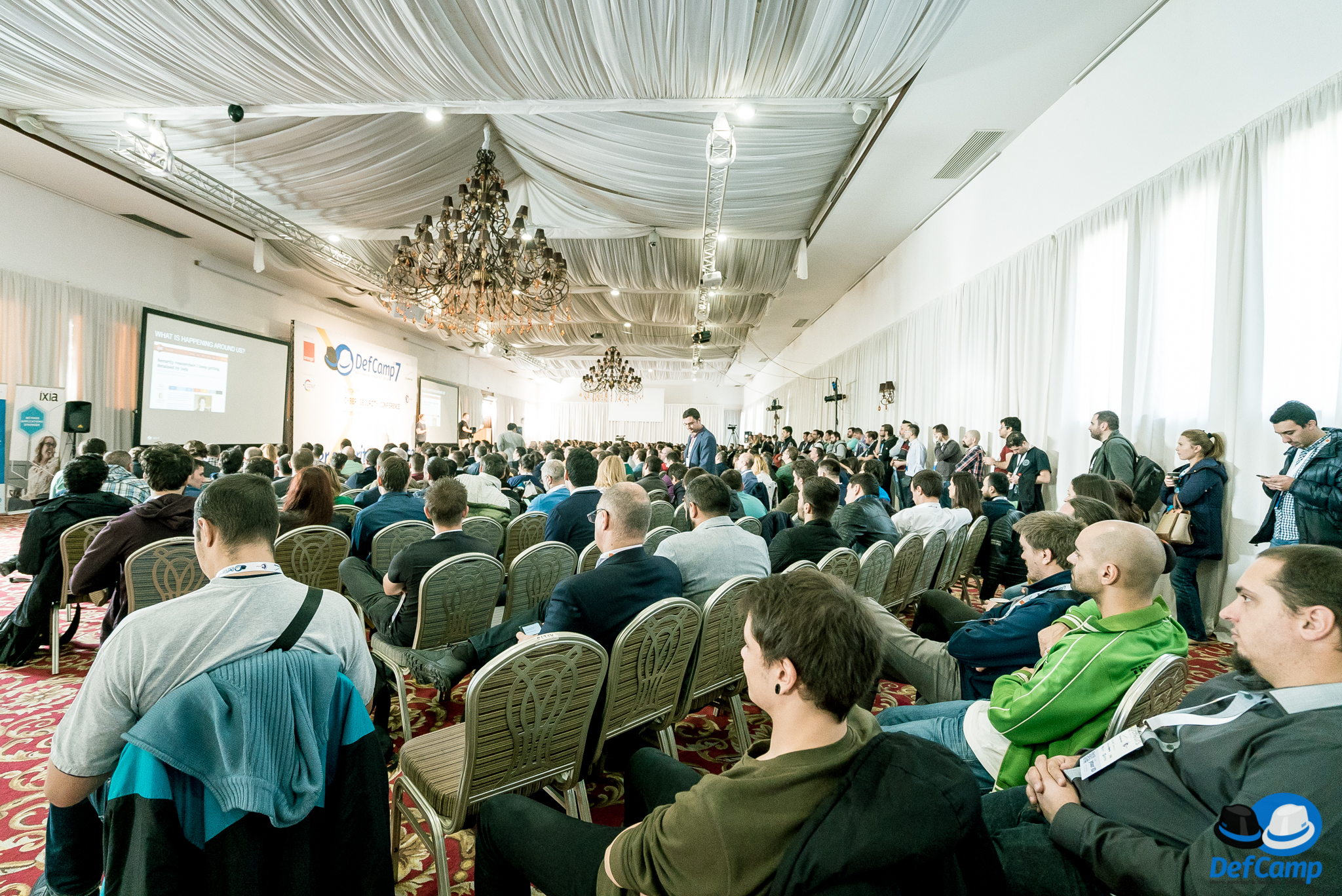 The event continues to emphasize every year through sparkling debates about sensitive topics regarding cyber security and also through the already famous Hacking Village hosting since 2016 more than 10 onsite competitions.
Top-notch speakers will bring on stage fresh news & latest researches about cyber security, cyber warfare, identification and prevention mechanisms but also 0-days and new vulnerabilities.
DefCamp is growing every year planning to gather over 1,500 attendees from Romania and neighboring countries, participants with wide knowledge and expertise – from students to industry leaders, trainers, and information security experts and researchers.
How we've grown
DefCamp started in 2011 as a small meetup among a group of online friends that were willing to share their knowledge in IT security. In 7 years, the community scored 9 editions which grew every year organically succeeding to engage over 1500 specialists to be part of the conference! This would not have been possible without the help of an amazing team.