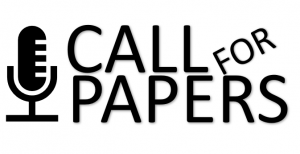 We take this opportunity to invite practitioners of application security and those who work or interact with all facets of application security to submit speaking proposals. DefCamp series is an international deep-knowledge technical conference with more than 2,000 international attendees expected. Read more on the about page.
Summaries not exceeding 500 words should be submitted (in plain text format) to us through our online CFP form for review and possible inclusion in the schedule. White paper and/or slides are a plus.

Speakers benefits
round economy class air tickets for one speaker

hotel accommodation 

free Breakfast, lunch, and dinner / of course drinking

speakers dinner 

free conference ticket (access to all areas)

up to 60 minutes presentation slot with an expected audience of more than 2,000 international attendees

exposure in one of the largest hacker communities in Central Eastern Europe

feedback from thousands of security specialists throughout our network

Meet & network with world-wide recognized speakers & professionals

Position yourself as an expert

1 day trip after DefCamp – final details to be announced soon
Tracks available
2 Tracks for Technical, Research, Discoveries, How-to's etc

1 Track for Business (in)Security
Call for Paper Schedule
The official schedule of the Call for Papers submissions. The results might be delayed up to 14 days from the official schedule, depending on the number of submissions.
Please keep in mind that slots for DefCamp 2019 are filled by the FIFO rule (First in, First Selected) after the Conference Committee shared their opinion. That means that some sessions might never happen if we fill in all the slots fast.
1st July – 15th August (First CFP Selection Round)
15th August – 15th September (Second CFP Selection Round, if slots are still available)
15th September – 15th October (Last CFP Selection Round, if slots are still available)
Please note:
If you would like to showcase your company's products or technology, please review our Sponsorship opportunities and email us at [email protected].
DefCamp doesn't place any restrictions on topic. However, DefCamp requests something specific as well as general. If you presented your topic in the past, DefCamp will not accept your paper. DefCamp only wants new, creative and cool content. All speakers should show 'real' demo(attack) to prove their theory.
Topics of Interest
Web Application Security – From language talks to frameworks and exploits.
Hardware – Including but not limited to: application bypass, hardware hacking basics, and defeating "secure" hardware.
Physical Security – Including but not limited to: badging applications, lock picking, physical access control, physical lock forensics and long range key duplication involving software.
Forensics – Including but not limited to: application, physical memory forensics, solid state disk forensics and network forensics.
Critical Infrastructure Security – Including but not limited to: SCADA, routing, satellite, Cloud and GSM.
Android/iPhone/Windows Mobile research
Reverse Engineering Malware and Malware Analysis
Rootkit Detection, Techniques, and Defenses
Exploitation Tactics
Cloud Security / Assessing Cloud Security
Legal Issues around EULA and related topics
Industry Panels
Critical Infrastructure Security
Applications of Cryptographic Techniques
Next Generation Exploit and Exploit Mitigation Techniques
NFC, WLAN, GPS, HAM Radio, Satellite, RFID and Bluetooth Security
etc.