As an add-on to the service, the BIS Threat Map provides real time visualisations of cyber-risks and attacks from and to Romania, with relevant statistics by industrial verticals. This way, companies present in Romania can understand what is the threat level and types of risks they might face and take proactive measures. For more details, visit
https://bis-threatmap.orange.ro
Business Internet Security from Orange protects the information delivered over the internet and the companies' data against cyber-attacks. The data traffic is scanned for viruses, malware, spam, intrusion attempts and it is cleaned in the cloud, before is reaches the companies' servers and employees. With a simple management interface, permanent updates and upgrades seamless scalability and operated by security professionals from a SoC, Business Internet Security eliminates the need for expensive, on-premise equipment and in-house expertise. Besides real-time reactive response, Business Internet Security includes proactive measures such as manual pen-tests conducted by ethical hackers.
Orange Mobile Wi-Fi
Mobile Wi-Fi is a technology that is exlusively deployed by Orange in Romania and allows for a seamless integration of the mobile network and Wi-Fi. Orange customers are able to connect to Orange hotspots automatically with end-to-end encryption, without the need to manually select a network or input any password, using credentials stored on SIM cards. The technology is embedded in both Apple and Android operating systems.
Wi-fi in Transit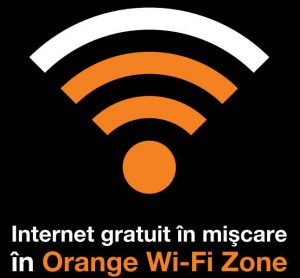 Wi-FI in Transit is the only Wi-Fi service in Romania specifically developed for public transportation. It is already helping local authorities deliver high speed mobile connectivity to citizens in Cluj, Alba Iulia, Timisoara, Caransebes, and enables always-on connectivity for international bus travellers. Business Wi-Fi Mobile is also installed in several trains operated by CFR.