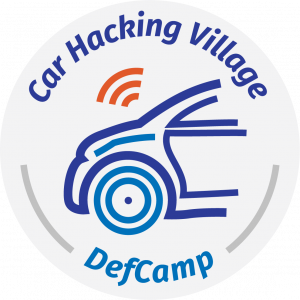 Car Hacking Village
Today all vehicles are connected through V2X technologies. All manufacturers are coming with new technologies which can be added technologies for Vehicle industries like Fleet management systems, diagnosis toolset, etc.
These systems belong to third-party vendors, which are still vulnerable to cyberattacks. To better tackle these flaws, a particular set of skills for the automotive industry is required.
In the Car Hacking Village, the participants will get hands-on experience and the chance to play with all types of components and technologies that are available in all cars.
Along with this village, there will be CTF on CAR hacking, During Village will provide Virtual machine which has an all necessary toolkit which can be used after village for Vehicle security testing.
During the CAR Hacking village, will introduce the basic attack vector which helps the newbies to play CTF.
All CTF will be realistic in nature, anyone can execute the same attack vector on real CAR. Will provide CANBUS hacking hardware device as a giveaway.
Be sure to pre-register for the Car Hacking Village to reserve your spot and make the most of it! Just use the Registration button to your right and fill in the details.
1) Fire hose attack
2) Right after and before the attack
3) Seeds Key extraction
4) KeyFobes Attack (Replay and Relay)
5) Hardware attacks on Fleet Management Device (FMS)
6) GPS Spoofing Attack
7) Identification of UDS messages through fuzzing.
/ Disrupt all CAR components by respective component protocols and devices.
/ Wifi Pineapple Nano
/  Adafruit Bluefruit LE Sniffer -Bluetooth Low Energy (BLE 4.0) – nRF51822 – v1.0
/ Arun Mane – Founder and Director of Amynasec Labs LLP
/ Jay Turla – Application Security Engineer at Bugcrowd Inc
/ Nikhil Bogam – Automotive expert in Safety and Security
/ Hrishikesh Somchatwar – Hardware Security Engineer at Amynasec Labs LLP
DefCamp Capture The Flag ( D-CTF) is the most shattering and rebellious security CTF competition in the ..
They help us make this conference possible.
Orange "brings you closer to what matters to you".
This is our brand promise: to bring our clients closer to what's essential to them and to keep them always connected and in touch with the latest technologies, by offering them the best and safest communication experience.
Ixia provides testing, visibility, security solutions, network testing tools and virtual network security solutions to strengthen applications across physical and virtual networks.
Secureworks provides threat intelligence-driven security solutions for organizations to prevent, detect, rapidly respond and predict cyberattacks.
COMMUNITY & MEDIA PARTNERS