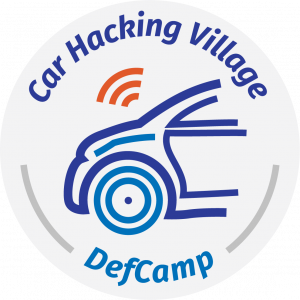 Car Hacking Village
Today all vehicles are connected through V2X technologies. All manufacturers are coming with new technologies which can be added technologies for Vehicle industries like Fleet management systems, diagnosis toolset, etc.
These systems belong to third-party vendors, which are still vulnerable to cyberattacks. To better tackle these flaws, a particular set of skills for the automotive industry is required.
In the Car Hacking Village, the participants will get hands-on experience and the chance to play with all types of components and technologies that are available in all cars.
Along with this village, there will be CTF on CAR hacking, During Village will provide Virtual machine which has an all necessary toolkit which can be used after village for Vehicle security testing.
During the CAR Hacking village, will introduce the basic attack vector which helps the newbies to play CTF.
All CTF will be realistic in nature, anyone can execute the same attack vector on real CAR. Will provide CANBUS hacking hardware device as a giveaway.
Be sure to pre-register for the Car Hacking Village to reserve your spot and make the most of it! Just use the Registration button to your right and fill in the details.
1) Fire hose attack
2) Right after and before the attack
3) Seeds Key extraction
4) KeyFobes Attack (Replay and Relay)
5) Hardware attacks on Fleet Management Device (FMS)
6) GPS Spoofing Attack
7) Identification of UDS messages through fuzzing.
/ Disrupt all CAR components by respective component protocols and devices.
/ No Rules, Come with your attack pattern, DOS attack allowed.
Terms & Condition are available here.
/ Wifi Pineapple Nano
/  Adafruit Bluefruit LE Sniffer -Bluetooth Low Energy (BLE 4.0) – nRF51822 – v1.0
/ Arun Mane – Founder and Director of Amynasec Labs LLP
/ Jay Turla – Application Security Engineer at Bugcrowd Inc
/ Nikhil Bogam – Automotive expert in Safety and Security
/ Hrishikesh Somchatwar – Hardware Security Engineer at Amynasec Labs LLP
Overview Back to Contests Hack the eBank Hack the eBank is an intense cybersecurity competition that simulates..
Target John is a competition where participants receive several details about a real target and they have to ..
Overview Back to Contests Reverse Engineering Kindergarten Reverse Engineering Kindergarten was designed to ..
They help us make this conference possible.
Orange Romania is the leader of the local telecom market and part of the Orange Group, one of the largest global telecommunications operators, connecting hundreds of millions of customers worldwide. With over 11 million customers and an annual turnover exceeding 1.5 billion euros, Orange Romania connects 1 in 2 Romanians and offers an extensive range of communication solutions to its customers, both individual users and companies, from basic services up to complete voice services, fixed and mobile data, TV services or smart home services, but also mobile financial services. Orange is also a leader in innovation investing yearly over 200 million euros in network infrastructure and R&D initiatives in Romania. In the past 3 years Orange has launched two 5G Labs in Bucharest and Iasi, that aim to support researchers, startups and companies to test their 5G solutions in advance. In addition, Orange is a long-term supporter of the startup ecosystem through the Orange Fab accelerator program designed to support entrepreneurs in the development of innovative products and their distribution locally and internationally. 
Orange Services was created in 2013 and is a 100% owned subsidiary of Orange Group. As a technology services company, our DNA is in IT, but our teams also work in other domains including mobile networks and a number of commercial and business functions. Orange Services is one of the largest technology hubs in the Orange Group, working internationally for both Orange corporate functions and country operations. Through a unique combination of cutting edge know-how and expertise, our teams provide a broad range of services: development and supervision of IT services in domains such as Big Data, Cloud, M2M, IoT, TV, Connected Objects; design and development of IT infrastructure and desktop solutions; testing & planning for mobile networks; implementation of supply chain solutions and also improvement of commercial & business performance including BI, CRM, Analytics, Digital learning and Customer Care. Visit us on LinkedIn.
COMMUNITY & MEDIA PARTNERS