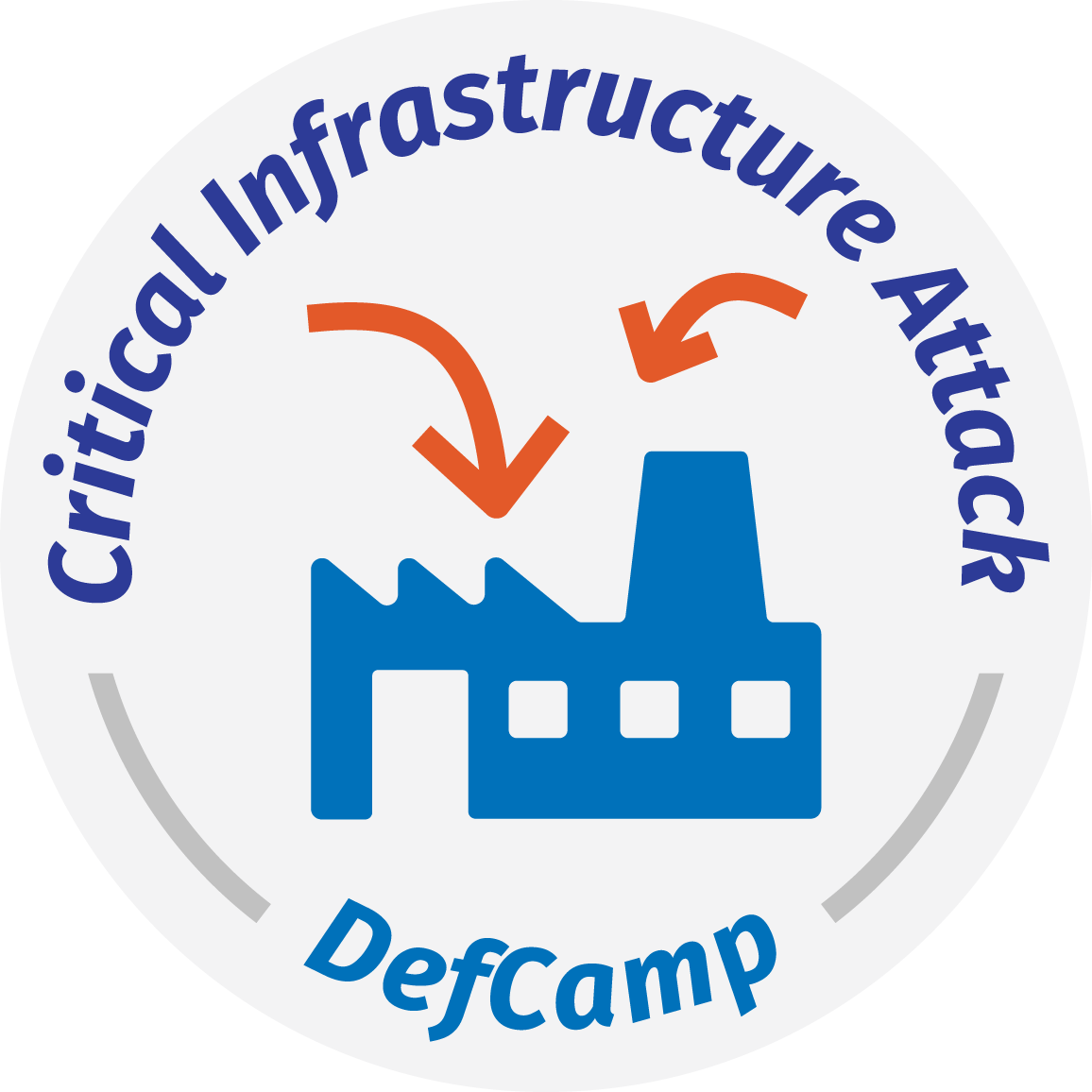 Critical Infrastructure Attack
At Critical Infrastructure Attack challenge you will have the chance of  a full hacking experience against Industrial Electronic Devices, meant to delight both young endeavors and more experienced hackers.
Be sure to pre-register for the Critical Infrastructure Attack to reserve your spot and make the most of it! Just use the Registration button to your right and fill in the details.
Our challenge is designed around 3 tracks that interconnect:
1. Railway Diorama
– Process zone comprised of an HMI residing on a dedicated PC;
– Control zone comprised of 2 PLCs:
o one for Digital Signal Processing;
o one for reading the process state and performing actual commands;
2. Substation Mock-up – powers the entire railway diorama. A PLC controls a single line diagram and a HMI simulates local operations;
3. Auxiliary services – 4 more PLCs from different vendors that are used in other control processes;
The goal of the challenge it to disrupt all industrial processes by targeting ICS specific protocols and devices;
/ The goal of the challenge it to disrupt all industrial processes by targeting ICS specific protocols and devices;
/ Teams of max 3 members;
/ Denial of Service is not allowed;
/ Report discovered vulnerabilities to a Referee;
/ Points will be given based on the vulnerabilities you manage to exploit;
/ Extra points will be given for attacks on ICS specific protocols and devices;
/ You will need to find a way into the infrastructure;
/ Use tools and scripts of your liking;
/ Any dispute will be resolved on-site by the referee, who has final decision;
/ Disrespecting any of these rules as well as any offensive action taken against any other participants will result in immediate disqualification;
Terms & Conditions of the competition are available here.
/ Yard Stick One' USB Transceiver & 915MHz antenna
/ Wifi Pineapple Nano Adafruit
/ Bluefruit LE Sniffer – Bluetooth Low Energy (BLE 4.0) – nRF51822 – v1.0
Overview Back to Contests Null Your Warranty Village Null Your Warranty Village was created with a hands-on ..
Overview Back to Contests Network forensics adventures NeoCorps Inc has suffered a ransomware attack and ..
Overview Back to Contests Traffic Escape This is a Bug Bounty contest where all valid vulnerabilities/bugs ..
They help us make this conference possible.
At Orange Business Services, we help our customers transform their industries, reimagine their services, create a positive impact and unleash the power of their data into an amazing and trusted resource.
With the dual expertise as a global operator coupled with the agility of an end-to-end integrator, Orange Business Services is a global network-native, digital services company. From connectivity, smart mobility services and the cloud to artificial intelligence (AI), analytics and cybersecurity, Orange Business Services helps businesses at every stage of their data management. Orange Business Services is represented in Romania by the business division of Orange Romania and helps large companies, SMEs and public authorities to transform their organizations through the use of technology and digital information.
COMMUNITY & MEDIA PARTNERS