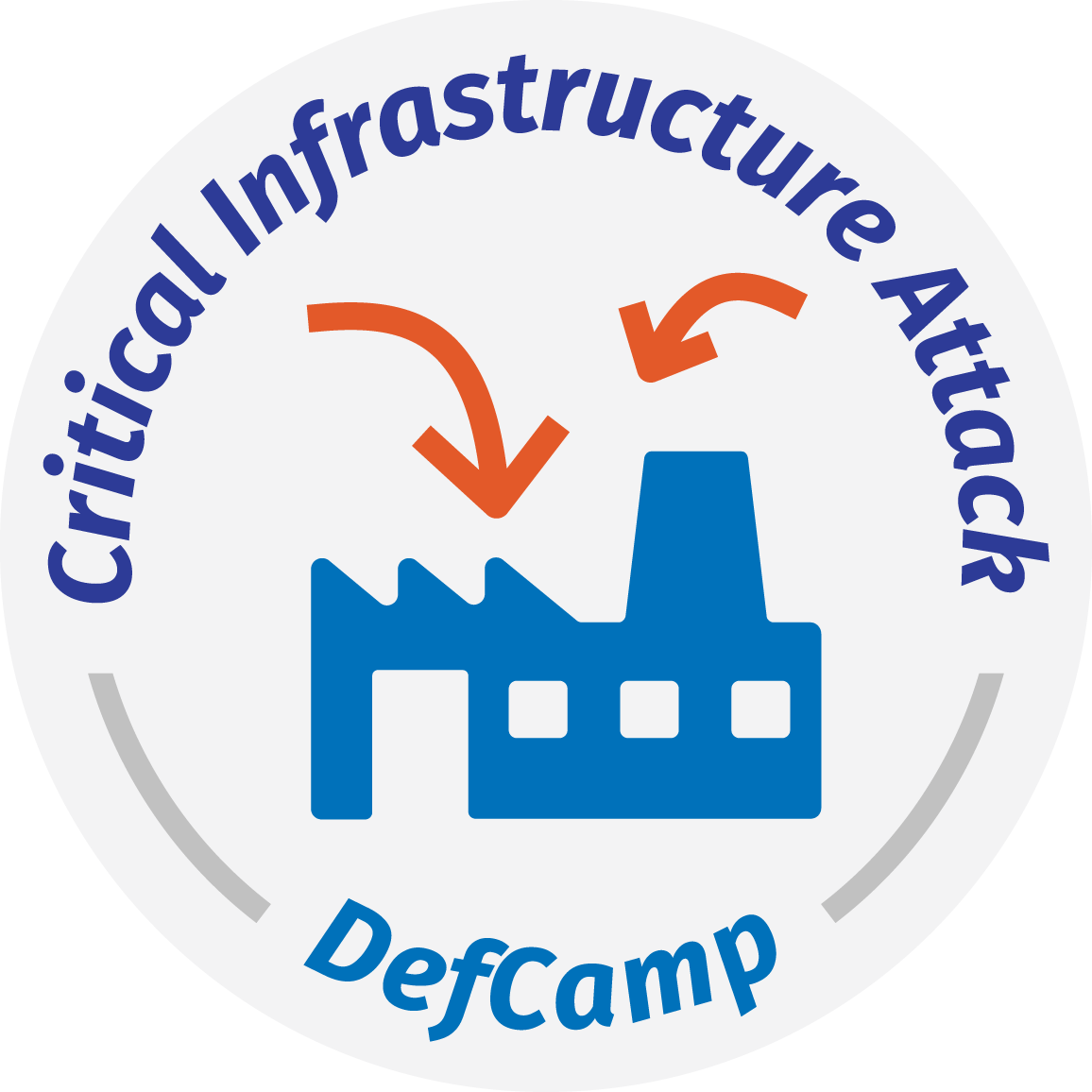 Critical Infrastructure Attack
At Critical Infrastructure Attack challenge you will have the chance of  a full hacking experience against Industrial Electronic Devices, meant to delight both young endeavors and more experienced hackers.
Be sure to pre-register for the Critical Infrastructure Attack to reserve your spot and make the most of it! Just use the Registration button to your right and fill in the details.
Our challenge is designed around 3 tracks that interconnect:
1. Railway Diorama
– Process zone comprised of an HMI residing on a dedicated PC;
– Control zone comprised of 2 PLCs:
o one for Digital Signal Processing;
o one for reading the process state and performing actual commands;
2. Substation Mock-up – powers the entire railway diorama. A PLC controls a single line diagram and a HMI simulates local operations;
3. Auxiliary services – 4 more PLCs from different vendors that are used in other control processes;
The goal of the challenge it to disrupt all industrial processes by targeting ICS specific protocols and devices;
/ The goal of the challenge it to disrupt all industrial processes by targeting ICS specific protocols and devices;
/ Teams of max 3 members;
/ Denial of Service is not allowed;
/ Report discovered vulnerabilities to a Referee;
/ Points will be given based on the vulnerabilities you manage to exploit;
/ Extra points will be given for attacks on ICS specific protocols and devices;
/ You will need to find a way into the infrastructure;
/ Use tools and scripts of your liking;
/ Any dispute will be resolved on-site by the referee, who has final decision;
/ Disrespecting any of these rules as well as any offensive action taken against any other participants will result in immediate disqualification;
Terms & Conditions of the competition are available here.
/ Yard Stick One' USB Transceiver & 915MHz antenna
/ Wifi Pineapple Nano Adafruit
/ Bluefruit LE Sniffer – Bluetooth Low Energy (BLE 4.0) – nRF51822 – v1.0
DefCamp Capture The Flag ( D-CTF) is the most shattering and rebellious security CTF competition in the ..
They help us make this conference possible.
Orange Romania is the leader of the local telecom market and part of the Orange Group, one of the largest global telecommunications operators, connecting hundreds of millions of customers worldwide. With over 11 million customers and an annual turnover exceeding 1.5 billion euros, Orange Romania connects 1 in 2 Romanians and offers an extensive range of communication solutions to its customers, both individual users and companies, from basic services up to complete voice services, fixed and mobile data, TV services or smart home services, but also mobile financial services. Orange is also a leader in innovation investing yearly over 200 million euros in network infrastructure and R&D initiatives in Romania. In the past 3 years Orange has launched two 5G Labs in Bucharest and Iasi, that aim to support researchers, startups and companies to test their 5G solutions in advance. In addition, Orange is a long-term supporter of the startup ecosystem through the Orange Fab accelerator program designed to support entrepreneurs in the development of innovative products and their distribution locally and internationally. 
Orange Services was created in 2013 and is a 100% owned subsidiary of Orange Group. As a technology services company, our DNA is in IT, but our teams also work in other domains including mobile networks and a number of commercial and business functions. Orange Services is one of the largest technology hubs in the Orange Group, working internationally for both Orange corporate functions and country operations. Through a unique combination of cutting edge know-how and expertise, our teams provide a broad range of services: development and supervision of IT services in domains such as Big Data, Cloud, M2M, IoT, TV, Connected Objects; design and development of IT infrastructure and desktop solutions; testing & planning for mobile networks; implementation of supply chain solutions and also improvement of commercial & business performance including BI, CRM, Analytics, Digital learning and Customer Care. Visit us on LinkedIn.
COMMUNITY & MEDIA PARTNERS