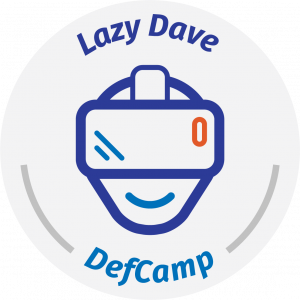 EA - Lazy Dave
Dave, a game developer who felt especially lazy one day, left a backdoor on the main title server so he can do some remote work.
Can you help us out with locating it? Furthermore, we've heard that he keeps some game keys for EA titles… And you know what they say, right? Finders, keepers!
Be sure to pre-register for EA – Lazy Dave to reserve your spot and make the most of it! Just use the Registration button to your right and fill in the details.
/ Do not attack the infrastructure. If you find a problem, please report to us.
/ Don't ask for hints in private. We will only give hints that are available to all the teams.
/ For the final flag you are required to create a write-up.
/ Teams can have only one member.
/ You must be on-site to redeem your prize.
/ Final flag – 1xEA game for the first ten entries
/ Intermediary flag – EA SWAG
Overview Back to Contests SpidersNet This a Capture the Flag event. Goal Goal of the Competition / Capture all..
Break a combination lock of beginner/average difficulty and get a lock picking set.
DefCamp Capture The Flag ( D-CTF) is the most shattering and rebellious security CTF competition in the ..
They help us make this conference possible.
At Orange Business Services, we help our customers transform their industries, reimagine their services, create a positive impact and unleash the power of their data into an amazing and trusted resource.
With the dual expertise as a global operator coupled with the agility of an end-to-end integrator, Orange Business Services is a global network-native, digital services company. From connectivity, smart mobility services and the cloud to artificial intelligence (AI), analytics and cybersecurity, Orange Business Services helps businesses at every stage of their data management. Orange Business Services is represented in Romania by the business division of Orange Romania and helps large companies, SMEs and public authorities to transform their organizations through the use of technology and digital information.
COMMUNITY & MEDIA PARTNERS