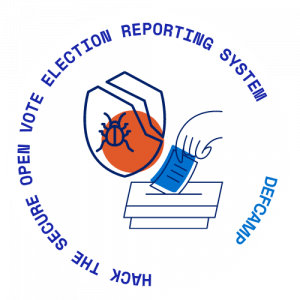 Hack the Secure Open Vote Election Reporting System
At DEF CON 26 BiaSciLab hacked the election reporting system in nine minutes waking the world up to how vulnerable our election infrastructure is. This inspired her to create Secure Open Vote, her own end to end election system. She brought her election reporting system to DEF CON 28 and no one was able to hack in and change the vote count. This year at DefCamp you have a chance to try to hack her election reporting system! Can you change the vote count on the server? If you can, there are multiple Hak5 prizes available!
Your mission is to change the vote count on the Secure Open Vote Election Reporting system. If you are successful, you MUST report HOW you were able to change the election results so that we can improve Secure Open Vote. 
/ Whoever changes the vote count on the server gets their choice of prizes.
/ If multiple people are able to do it, prizes will be handed out on a first pwnd first served basis.
/ Winner must also demonstrate how they were able to do it so Secure Open Vote can make improvements to their system.
/ No DDOS attacks and no attacks on the infrastructure or other SOV sites.
/ If successful, you have your pick of some HAK5 Prizes! (WiFi Pineapple – LAN Turtle SD – Packet Squirrel – Owl) Good Luck!