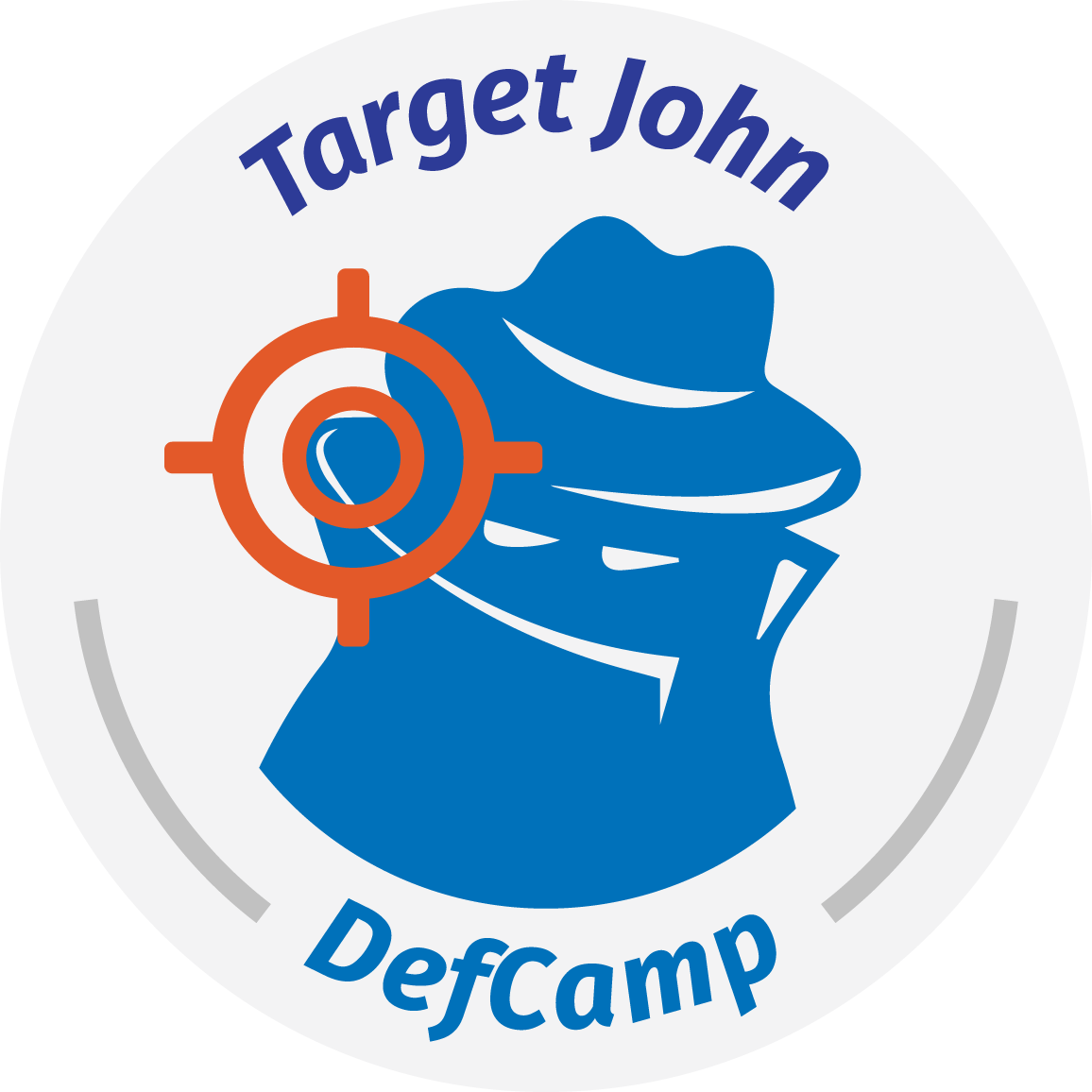 Target John
Target John is a competition where participants receive several details about a real target and they have to find out information about that specific person or group.
During the competition, participants will face challenges from many cyber security fields such as forensic, penetration testing, networking but in the end, they will have to spy the target gathering as much information is possible, hijacking his account without any notice, backdoor his devices, getting pictures and so on.
The competition will be really fun, engaging and it will be like a breath of fresh air for all the security specialists, Information Security Enthusiasts and less technical persons.
Be sure to pre-register for Target John to reserve your spot and make the most of it! Just use the Registration button to your right and fill in the details.
/ Execute the list of tasks in order to get closer to John.
/ When teams sign up to play, we provide them with a printed list containing items that teams must turn in for points.
/ Some items must be brought to the table, others may be performed.
/ From time to time, an item on the list can be delivered as photographic or video evidence.
/ All attendees are encouraged to join this competition and can register at the Hacking Village Registration Desk.
/ The judge is always right and his decision is final. Your argument is invalid.
/ We don't care how you acquire the items.
/ Points are awarded based on item's corresponding value.
/ Bonus points may be awarded for extreme style and creativity.
/ Maximum team size == 1 player.
/ We reserve the right to keep the things you turn in.
/ DefCamp is NOT responsible for death, dismemberment, arrest, catching fire, mokingjays, or making poor decisions.
/ Team with the most points wins the game.
Terms & Conditions of the competition are available here.​
/ Yard Stick One' USB Transceiver & 915MHz antenna
/ Hak5 Bash Bunny + Field Guide
/ Raspberry Pi 4 – 4GB RAM​
DefCamp Capture The Flag ( D-CTF) is the most shattering and rebellious security CTF competition in the ..
They help us make this conference possible.
Orange "brings you closer to what matters to you".
This is our brand promise: to bring our clients closer to what's essential to them and to keep them always connected and in touch with the latest technologies, by offering them the best and safest communication experience.
Ixia provides testing, visibility, security solutions, network testing tools and virtual network security solutions to strengthen applications across physical and virtual networks.
Secureworks provides threat intelligence-driven security solutions for organizations to prevent, detect, rapidly respond and predict cyberattacks.
COMMUNITY & MEDIA PARTNERS