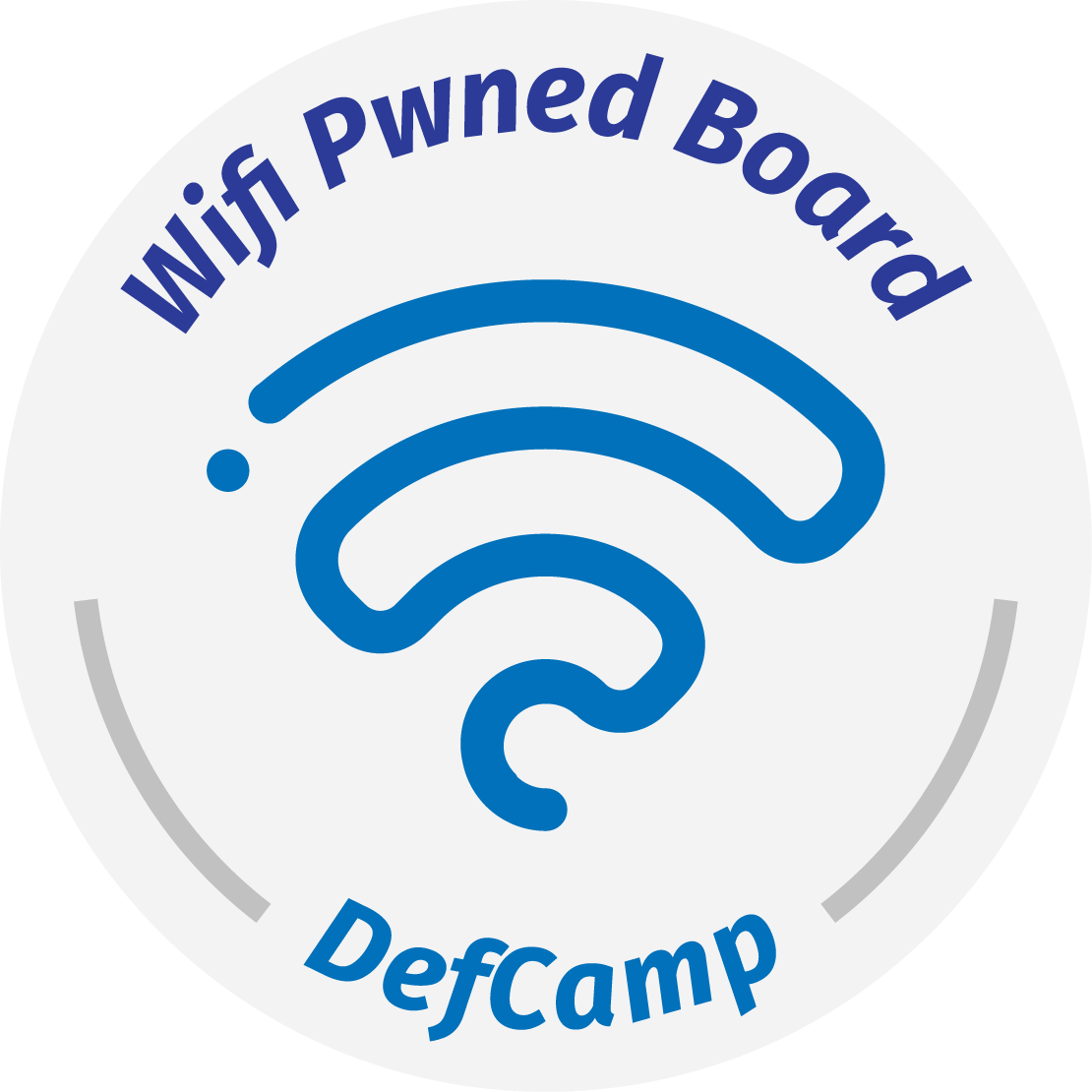 WiFi PWNED Board
You can't really know what is lurking around in the air. Are you on a secure connection? Don't worry, we will test that for you, and we will tell you what we find. Well, maybe not only to you. 😄
The Wifi PWNED Board is a real time demonstration of available risks when you trust Wireless connections.
DefCamp staff will automatically analyze the traffic on the network, looking for indication of users logging into their email accounts, web sites, or other network services without using protection mechanisms.
The evidences are included into the Wifi PWNED Board in order to friendly remind you how important is to connect to untrusted networks in a responsible way.
Anyone who wants to learn how to stay protected and not be a target on the Board is welcome to have a talk with our crew. We would be more than happy to help!
Be sure to pre-register for the WiFi PWNED Board to reserve your spot and make the most of it! Just use the Registration button to your right and fill in the details.
/ Raise awareness about wireless security issues.
Overview Back to Contests DevOps Ninja Are you ready to prove your DevOps prowess and become the ultimate ..
Overview Back to Contests Null Your Warranty Village Null Your Warranty Village was created with a hands-on ..
Overview Back to Contests Reverse Engineering Kindergarten Reverse Engineering Kindergarten was designed to ..
They help us make this conference possible.
Orange Romania is the leader of the local telecom market and part of the Orange Group, one of the largest global telecommunications operators, connecting hundreds of millions of customers worldwide. With over 11 million customers and an annual turnover exceeding 1.5 billion euros, Orange Romania connects 1 in 2 Romanians and offers an extensive range of communication solutions to its customers, both individual users and companies, from basic services up to complete voice services, fixed and mobile data, TV services or smart home services, but also mobile financial services. Orange is also a leader in innovation investing yearly over 200 million euros in network infrastructure and R&D initiatives in Romania. In the past 3 years Orange has launched two 5G Labs in Bucharest and Iasi, that aim to support researchers, startups and companies to test their 5G solutions in advance. In addition, Orange is a long-term supporter of the startup ecosystem through the Orange Fab accelerator program designed to support entrepreneurs in the development of innovative products and their distribution locally and internationally. 
Orange Services was created in 2013 and is a 100% owned subsidiary of Orange Group. As a technology services company, our DNA is in IT, but our teams also work in other domains including mobile networks and a number of commercial and business functions. Orange Services is one of the largest technology hubs in the Orange Group, working internationally for both Orange corporate functions and country operations. Through a unique combination of cutting edge know-how and expertise, our teams provide a broad range of services: development and supervision of IT services in domains such as Big Data, Cloud, M2M, IoT, TV, Connected Objects; design and development of IT infrastructure and desktop solutions; testing & planning for mobile networks; implementation of supply chain solutions and also improvement of commercial & business performance including BI, CRM, Analytics, Digital learning and Customer Care. Visit us on LinkedIn.
COMMUNITY & MEDIA PARTNERS