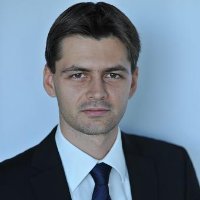 Adrian Furtuna
Founder Pentest Tools
After 10 years of hands-on security assessments and penetration testing, Adrian has switched to developing security products. He has founded Pentest-Tools.com, the first online penetration testing framework with the purpose of helping security professionals to do security assessments faster, easier and more effective.
Having a PhD in Information Security, Adrian also teaches penetration testing classes at Politehnica University of Bucharest and at the Technical Military Academy of Bucharest.
He also gave some talks at ZeroNights, Hacktivity, Hack.lu, OWASP Romania and other security conferences.
Pentest-Tools.com – The first online penetration testing framework
How many times have you tried to run some cool security tool on your machine and it did not work (missing dependencies, configuration problems, unsupported operating system, etc.)? Now you have a set of online tools that just work and help you with all the phases of a penetration test: information gathering, web testing, infrastructure testing and creating proof of concepts for discovered vulnerabilities.
This talk will present the Pentest-Tools.com framework, its existing capabilities and how we expect it to evolve in the future.
Presentation @DefCamp 2017