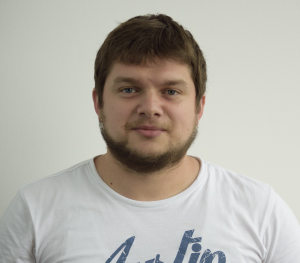 Adrian Hada
Security Research Engineer IXIA
Adrian Hada is a Security Researcher within Ixia's Application and Threat Intelligence Research Center. Adrian holds a MSc in Information Security from Military Technical Academy in Bucharest. Adrian specializes in gathering Threat Intelligence on the latest Malware, Botnets, and exploitation practices being seen in network attacks. Adrian continuously improves the ATI Research Centers ability to detonate and analyze malware, providing Ixia's customers with actionable intelligence and protection from the newest evolved threats.
From Threat Intelligence to Rapsheets in just a few steps
Co-Presenter is Dragos Comaneci, Principal Software Engineer at IXIA.
Adrian and Dragos will talk about their experiences building a Threat Intelligence system from the point of view of a software engineer and a security researcher. They will talk about gathering Threat Intelligence in general, threat identification, how to process, store and make sense of the data.
Presentation @DefCamp 2016