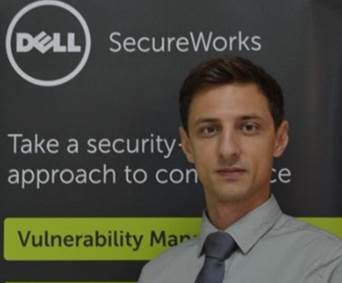 Cristian Zaharia
Team Lead at SecureWorks
Cristian is working as a Team Lead for a round-the-clock security team protecting an infrastructure of 100K+ endpoints.
He is skilled in the ways of the Social Network Analysis (that incidentally doesn't have anything with Facebook, Twitter or Instagram you… Generation Z-ers), Forensically Investigating (or Investigatively Forensic-ing) and incident handling.
In his previous engagement he was a Computer Intrusion Investigator for the Romanian Police and in this capacity he was one half of a dream team that helped put some nasties where they belong.
We can neither confirm, nor deny that some of them are flying back and forth across the Atlantic as they are deemed too hot to handle by some authorities (ML2).
Settling down, now he likes his Splunks and Firewalls and all the nice perks that come with the responsibility of protecting one of the most diverse and challenging environments that can exist.
Of course we could tell you what this is all about, but we'd probably have to… Cheers!
Social Engineering – Security through education
A short introduction about what SE involves: manipulation, info gathering, psychology, profiling, misdirection, and emotional hijacking.
We'll discuss about common social engineering attacks and also speak about the most well-known SE cases: how to be famous with zero IT knowledge, having only a full package of SE techniques.
We will dig into the concrete (not literally!!!) with some snippets of visibility into one of the most famous cases of a Romanian hacker employing the Social-Engineering-fu and taking it to the next two levels.
Also in the presentation we'll talk about the best practices to protect personal information and our business against this threat!
Presentation @DefCamp 2016