Please note that this page represents an archive of Innovative Products & Technologies showcased at DefCamp's 2016 edition. If you are looking for similar opportunities this year, please check the latest edition of Technologies.  
Summary of what you can find
Business Internet Security Threat Map
Business Internet Security from Orange protects the information delivered over the internet and the companies' data against cyber-attacks. The data traffic is scanned for viruses, malware, spam, intrusion attempts and it is cleaned in the cloud, before is reaches the companies' servers. With a simple management interface, permanent updates and upgrades, embedded professional services and security consultancy and seamless scalability and upgradability, Business Internet Security eliminates the need for expensive, on-premise equipment.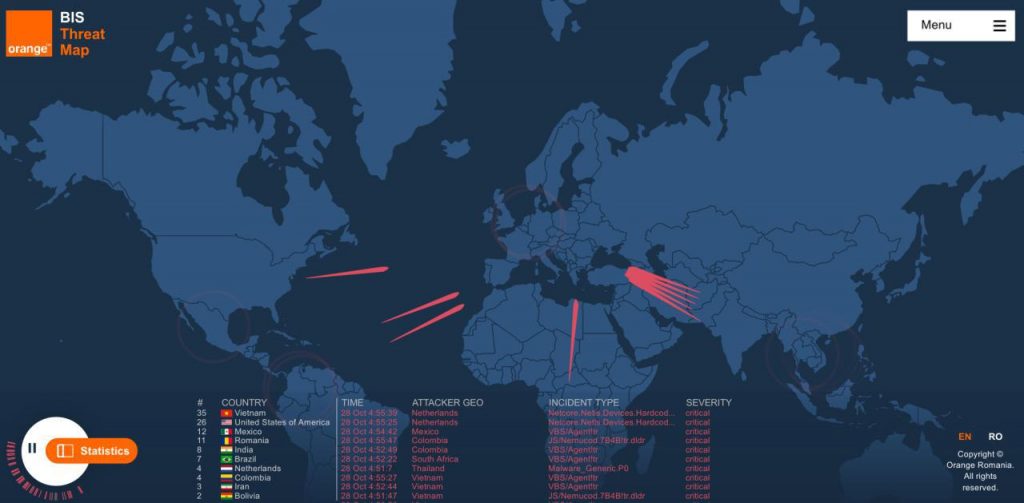 As an add-on to the service, the BIS Threat Map provides real time visualisations of cyber-risks and attacks from and to Romania, with relevant statistics by industrial verticals. This way, companies present in Romania can understand what is the threat level and types of risks they might face and take proactive measures. For detail, visit
https://bis-threatmap.orange.ro
Orange Mobile Wi-Fi
Mobile Wi-Fi is a technology that is exlusively deployed by Orange in Romania and allows for a seamless integration of the mobile network and Wi-Fi. Orange customers are able to connect to Orange hotspots automatically with end-to-end encryption, without the need to manually select a network or input any password, using credentials stored on SIM cards. The technology is embedded in both Apple and Android operating systems.
Wi-fi in Transit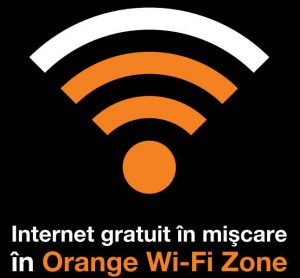 Wi-FI in Transit is the only Wi-Fi service in Romania specifically developed for public transportation. It is already helping local authorities deliver high speed mobile connectivity to citizens in Cluj, Alba Iulia, Timisoara, Caransebes, and enables always-on connectivity for international bus travellers. Business Wi-Fi Mobile is also installed in several trains operated by CFR.
Bitdefender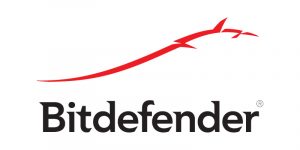 Bitdefender
is a global security technology company that provides cutting edge end-to-end cyber security solutions and advanced threat protection to more than 500 million users in more than 150 countries. Since 2001, Bitdefender has consistently produced award-winning business and consumer security technology, and is a provider of choice in both hybrid infrastructure security and endpoint protection. Through R&D, alliances and partnerships, Bitdefender is trusted to be ahead and deliver robust security you can rely on. The company's most recent innovations – Bitdefender BOX, the breakthrough solution that protects all a user's connected devices, and Hypervisor Introspection (HVI), a revolutionary framework to secure virtualized environments from advanced targeted cyber-attacks – supported Bitdefender's thought leadership positioning and named it a Visionary company in Gartner's Magic Quadrant for Endpoint Protection Platforms.
AVDS & beSTORM from Beyond Security
Beyond Security's security testing solutions accurately assess and help resolve security weaknesses in networks, web applications, critical industrial systems and networked software. We help businesses and governments simplify and improve the accuracy of their security testing and thus reduce their vulnerability to attack and data loss. Our product lines,
AVDS
(network and web application vulnerability assessment) and
beSTORM
(software security testing), will help you secure your network and applications, comply with your own security policy requirements and exceed industry and government security standards. The AVDS family of network vulnerability assessment and web application security testing solutions are the most accurate and easiest to use in the industry. The AVDS product line has a VA solution for businesses and government units of any size. It will find, prioritize and manage the repair of security weaknesses in your network and in web applications with the fastest setup and the least maintenance.
Behavior based scanning with near zero false positive rate
Non-intrusive: safely scan production equipment and apps during work hours
Integrated network, web application and database testing
Automatically finds new active IPs, applications, Wireless Access Points
Fast and easy to deploy, requires no installation of 'agents'
Concise, actionable reporting with range of report types
PCI approved scanning of external IPs included
Scalable, 50 to 500,000 IPs
Secure and cloudless: Sends no data out of network
beSTORM performs comprehensive dynamic security analysis on any software. It will discover security vulnerabilities without access to source code. beSTORM tests any protocol, even those used in process control and aerospace applications.
Development language independent
Integrated tests with CVE information
Easily generate binary data of tests
Easily adapted to new testing environments
Hands free testing – automatic stop and restart
Custom Protocol support
IPv6, IPv4
Auto-learn new protocols
ThreatARMOR™ from Ixia
ThreatARMOR™
establishes a new front line of defense in clients' networks, removing threats and improving security ROI by eliminating unwanted traffic before it hits any existing security infrastructure. It prevents network probes, phishing clicks, and all traffic to and from untrusted countries. This reduces the risk from attacks such as zero-day ransomware mutations along with up to 80% of the malicious connections that threaten the network and generate floods of security alerts. A single ThreatARMOR security appliance can be deployed on both the inside and outside of a company's perimeter, identifying infected internal systems and blocking communication with Botnet controllers while reducing inbound firewall load from known bad sites and countries clients don't do business with. Even encrypted connections from those sites are automatically banned. ThreatARMOR complements next-gen firewalls by offloading massive-scale blocking so that they can allocate more resources to content inspection, user policies, VPN termination, and other features while generating fewer security alerts.
Threat Intelligence Services from SecureWorks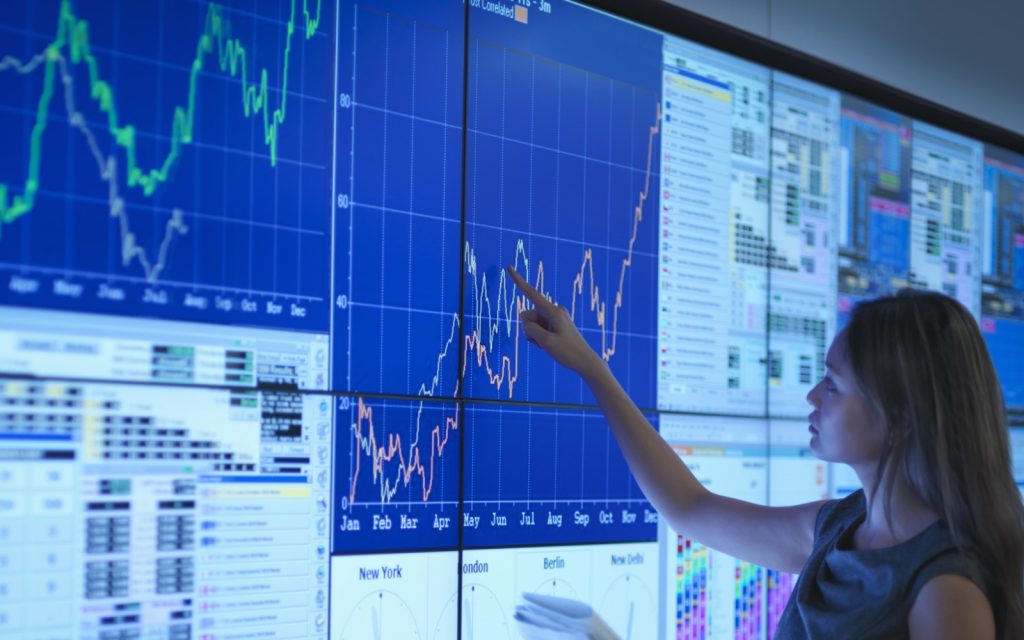 Cyber threat intelligence
is evidence-based information that identifies emerging threats to your organization and helps mitigate your exposure to them. An efficient threat intelligence security team analyzes and prioritizes global and targeted threats, so your organization can proactively prevent security attacks. Take advantage of our threat intelligence gleaned through scale and visibility across 4,200+ client environments around the world. Developed by the SecureWorks Counter Threat Unit™ (CTU) research team, we develop cyber threat intelligence your organization can readily take action on.
CyberGhost Premium Plus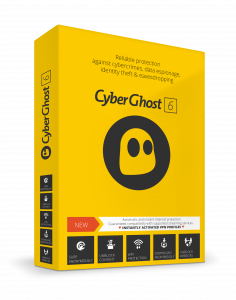 CyberGhost Premium Plus
offers access to more than 700 servers in 30 countries around the world. CyberGhost Premium Plus is suitable for up to 5 devices and integrates the following profiles to guarantee a seamless, unique online experience: Surf Anonymously, Unblock Streaming Websites, Protect Wi-Fi connection, Torrent Anonymously, Unblock Basic Websites, Choose My VPN server. The following features are included:
Guaranteed IP Change
No Logs
Unlimited Bandwidth and Traffic
AES 256-BIT Encryption
Anonymous Surfing
Unblock Basic Websites & Streaming Services
Security Operations Centers (SOC) and Security Information and Event Management (SIEM) solutions
We can help you detect and react faster to security incidents by designing and building turn-key Security Operations Centers (SOC):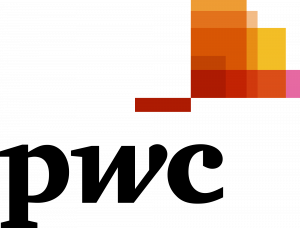 Designing security monitoring and incident handling processes,
Implementation of security reporting system, and SOC supporting tools and infrastructure.
Improving maturity of existing processes and SOC technologies
Providing turn-key implementation of SIEM technology, including design, installation, configuration, data sources integration and use cases
or evaluate your existing SOC and SIEM solution:
Analysis of currently used monitoring tools and SIEM
Analysis of existing IT Security Architecture
Analysis of various business and regulatory drivers affecting security monitoring
Proposal of requirements for SIEM and SOC solution
Industrial / Operational Technology / SCADA Security
We have developed an OT Security Architecture, which includes the whole spectrum of OT Security Assessment Services:
OT Security Risk Assessment
OT Networks Design
Process Impact Analysis
OT-related Fraud Investigation
OT Security Solution Design
OT Security Solution Implementation
OT Security Procedures and Standards
OT Security Trainings
They help us make this conference possible.
Orange Romania is the leader of the local telecom market and part of the Orange Group, one of the largest global telecommunications operators, connecting hundreds of millions of customers worldwide. With over 11 million customers and an annual turnover exceeding 1.5 billion euros, Orange Romania connects 1 in 2 Romanians and offers an extensive range of communication solutions to its customers, both individual users and companies, from basic services up to complete voice services, fixed and mobile data, TV services or smart home services, but also mobile financial services. Orange is also a leader in innovation investing yearly over 200 million euros in network infrastructure and R&D initiatives in Romania. In the past 3 years Orange has launched two 5G Labs in Bucharest and Iasi, that aim to support researchers, startups and companies to test their 5G solutions in advance. In addition, Orange is a long-term supporter of the startup ecosystem through the Orange Fab accelerator program designed to support entrepreneurs in the development of innovative products and their distribution locally and internationally. 
Orange Services was created in 2013 and is a 100% owned subsidiary of Orange Group. As a technology services company, our DNA is in IT, but our teams also work in other domains including mobile networks and a number of commercial and business functions. Orange Services is one of the largest technology hubs in the Orange Group, working internationally for both Orange corporate functions and country operations. Through a unique combination of cutting edge know-how and expertise, our teams provide a broad range of services: development and supervision of IT services in domains such as Big Data, Cloud, M2M, IoT, TV, Connected Objects; design and development of IT infrastructure and desktop solutions; testing & planning for mobile networks; implementation of supply chain solutions and also improvement of commercial & business performance including BI, CRM, Analytics, Digital learning and Customer Care. Visit us on LinkedIn.
COMMUNITY & MEDIA PARTNERS