Join the largest cybersecurity community from CEE
DefCamp started back in 2011 as a small infosec gathering among friends. Soon, the meetup became an event and, later on, the largest and most important cybersecurity and hacking conference from Central and Eastern Europe. 
In 2019 we celebrated the 10th edition with 3 stages packed with interesting briefings & panel discussions for the 2000+ security experts, developers, decision makers, entrepreneurs, members of the academia and private and public sectors from all around the world. 
In 2020 we decided to move all our activity online to continue to create meaningful infosec experiences and host exciting cybersecurity competitions you'd usually find in the DefCamp Hacking Village. 
3 ways to GROW
as part of the DefCamp community
We value our community members and we invite you to get involved in developing it.
How? Share your experience and knowledge in articles, white papers or other types of research and actively contribute valuable information while encouraging others to do the same. 
Time has come to give back and contribute to develop a stronger community.
Over the years, some of the most experienced and generous people in infosec took the stage at DefCamp conference.
You probably saw them too if you attended any (or all!) of the 10 editions of the conference. From basics to advanced tactics and knowledge, you get free access to a rich repository of presentations and videos to learn from. 
The road to becoming an infosec expert is paved with two things: constant learning and practice.
Technology evolves and so do attack techniques, which means that all defenders must practice – a lot. We host regular CTFs for different experience levels on CyberEDU.ro to keep the community motivated and sharp.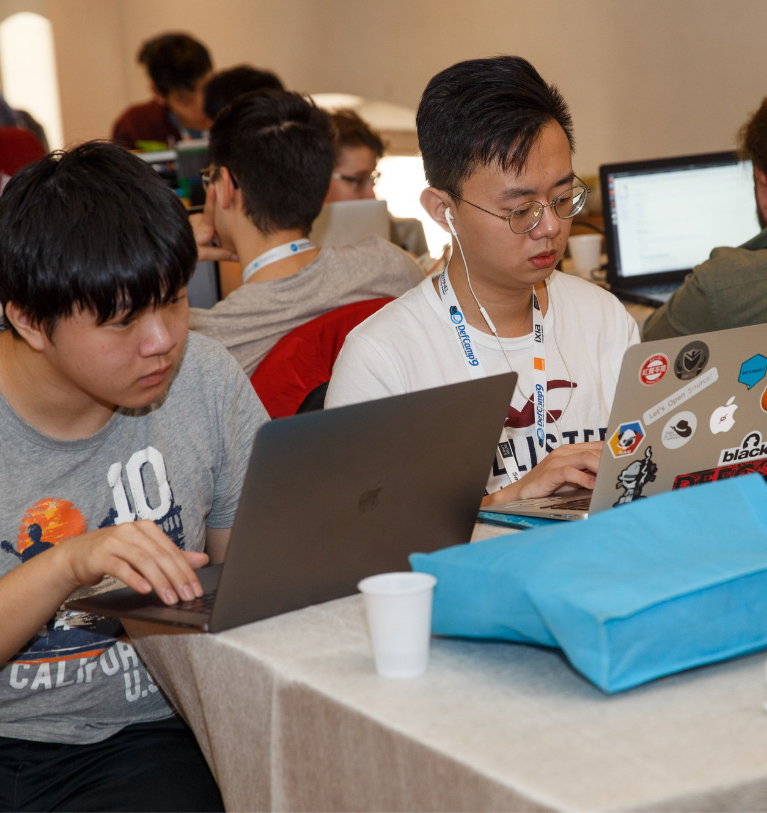 04
Keep on hacking on CyberEDU.ro
With the support of our partners, we now have our own playground for all the hacking activities that used to take place in the DefCamp Hacking Village.
Set up your free account to participate in exciting competitions that test your skills while engaging your competitive spirit. And yes, the best hackers get prizes and their special place in the competition's Hall of Fame.
CyberEDU.ro will host all future DefCamp competitions ensuring us all the means to  bring together all of you for some hacking contests.
Learn directly from the infosec rock stars you saw on stage at DefCamp! Explore the interviews, tap into their experience, and accelerate your growth.
8/03/2021

BY andra.zaharia

It may seem as if everyone has a hot take on cybersecurity these days. With each new compromise, industry ..
1/03/2021

BY andra.zaharia

It's difficult not to be impressed when talking to BiaSciLab or listening to her. If you wouldn't know her..
22/02/2021

BY andra.zaharia

Seeing your business from an ethical hacker's mindset can have an illuminating effect. Especially when that ..
See what happened at DefCamp conference last year
Own your professional growth: join hundreds of IT and security professionals in the DefCamp community!
Level up with exclusive interviews & resources
12/04/2021

BY ioana.rijnetu

Let me start by saying this: I truly believe digital technology has an instrumental role in the way we ..
8/03/2021

BY andra.zaharia

It may seem as if everyone has a hot take on cybersecurity these days. With each new compromise, industry ..
4/03/2021

BY ioana.rijnetu

Staying 100% safe online is no longer something we can take for granted. But being proactive and assessing our..