Join the largest cybersecurity conference from CEE
November 23rd-24th
DefCamp started back in 2011 as a small infosec gathering among friends. Soon, the meetup became an event and, later on, the largest and most important cybersecurity and hacking conference from Central and Eastern Europe. 
We are here so let's Learn. Practice. Grow. Connect with the infosec community. 
In 2019 we celebrated the 10th edition with 3 stages packed with interesting briefings & panel discussions for the 2000+ security experts, developers, decision makers, entrepreneurs, members of the academia and private and public sectors from all around the world. 
In 2020 we had a COVID-19 break and for 2021 we moved fully online. In 2022, DefCamp returned onsite, in Bucharest, and brought together more than 1,600 participants from over 30 countries. The turnout in such large numbers and the enthusiasm of the participants stood as a powerful motivation to continue strengthening the infosec community and creating a meaningful learning and networking experience. 
As a result, we are now preparing for the 2023 edition with lots of enthusiasm and energy while we set up the logistics to meet once again with the community under the same roof, in Bucharest. 
Why ATTEND
DefCamp conference and be part of the community?
01
Stay up to date with the cybernews
The digital landscape needs a strong and united cybersecurity community. We invite you to get involved in exchanging knowledge and developing connections.
How? Share your experience and knowledge in articles, white papers or other types of research and actively contribute valuable information while encouraging others to do the same. 
Time has come to give back and be stronger together, as a team.
02
Learn from infosec rockstars
Over the years, some of the most experienced and generous people in infosec took the stage at DefCamp conference.
You probably saw them too if you attended any (or all!) of the 12 editions of the conference. From basics to advanced tactics and knowledge, you get free access to a rich repository of presentations and videos to learn from. Be a doer and apply at Call for Papers with your research to add your name on the DefCamp rockstars. 
The road to becoming an infosec expert is paved with two things: constant learning and practice.
Why? Well, technology evolves and so do attack techniques, which means that all defenders must practice – a lot. We host regular CTFs and tournaments for different experience levels on CyberEDU to keep the community motivated and sharp. So, plan your infosec training and practice effectively.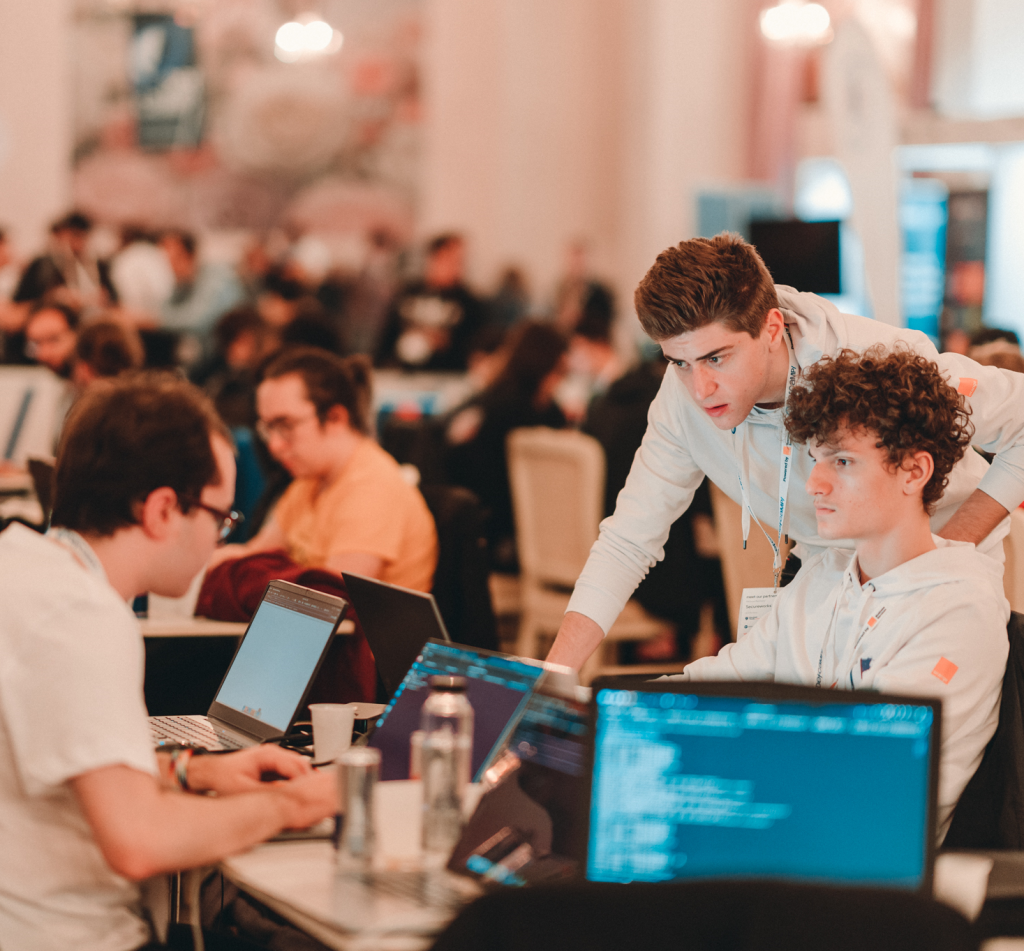 04
Keep on hacking for good
We now have our own playground for all the hacking activities happening in the DefCamp Hacking Village, online on CyberEDU.
Set up your free account to participate in exciting competitions that test your skills while engaging your competitive spirit. And yes, the best hackers get prizes and their special place in the competition's Hall of Fame.
CyberEDU will host all future DefCamp competitions ensuring us all the means to  bring together all of you for some hacking for good.
Learn directly from the infosec rockstars you saw on stage at DefCamp! Explore the interviews, tap into their experience, and accelerate your growth.
24/11/2022

BY Adina Harabagiu

Since you're working in cybersecurity, you're most probably doing everything in your power to keep your ..
31/10/2022

BY Adina Harabagiu

When scanning an extensive environment for vulnerabilities, there are lots of potential attack vectors hackers..
10/10/2022

BY Adina Harabagiu

The first things that come to mind when discussing "interconnectivity" are PCs, tablets, smartphones and ..
See what happened at DefCamp 2022
Level up with exclusive interviews & resources
They help us make this conference possible.
At Orange Business Services, we help our customers transform their industries, reimagine their services, create a positive impact and unleash the power of their data into an amazing and trusted resource.
With the dual expertise as a global operator coupled with the agility of an end-to-end integrator, Orange Business Services is a global network-native, digital services company. From connectivity, smart mobility services and the cloud to artificial intelligence (AI), analytics and cybersecurity, Orange Business Services helps businesses at every stage of their data management. Orange Business Services is represented in Romania by the business division of Orange Romania and helps large companies, SMEs and public authorities to transform their organizations through the use of technology and digital information.
COMMUNITY & MEDIA PARTNERS