Some might say that you are not a complete cyber security specialist if you didn't participated in at least one CTF competition. CTFs are special kind of cybersecurity competitions designed to challenge its participants to find innovative ways to solve computer security problems and prove skills by capturing flags from the compromised computer systems. These competitions require players to register with their teams and usually a CTF competition may take from just a couple of hours up to few days.
DefCamp organizes one of the largest CTF competition from CEE – DefCamp Capture the Flag, sponsored by Orange Romania.
The competition which has a tradition of almost 6 years, has two phases: Qualification phase & the Grand Finale held in Bucharest during DefCamp conference. In the past editions, hundreds of teams from almost 100 countries registered for the online phase. Best 15 teams came in Bucharest to fight for supremacy, community recognition and different rewards in cash and others. Currently, the online phase of the competition is planned to happen on September 30th and the Grand Finale in Bucharest on November 9th – 10th.
Why should you register?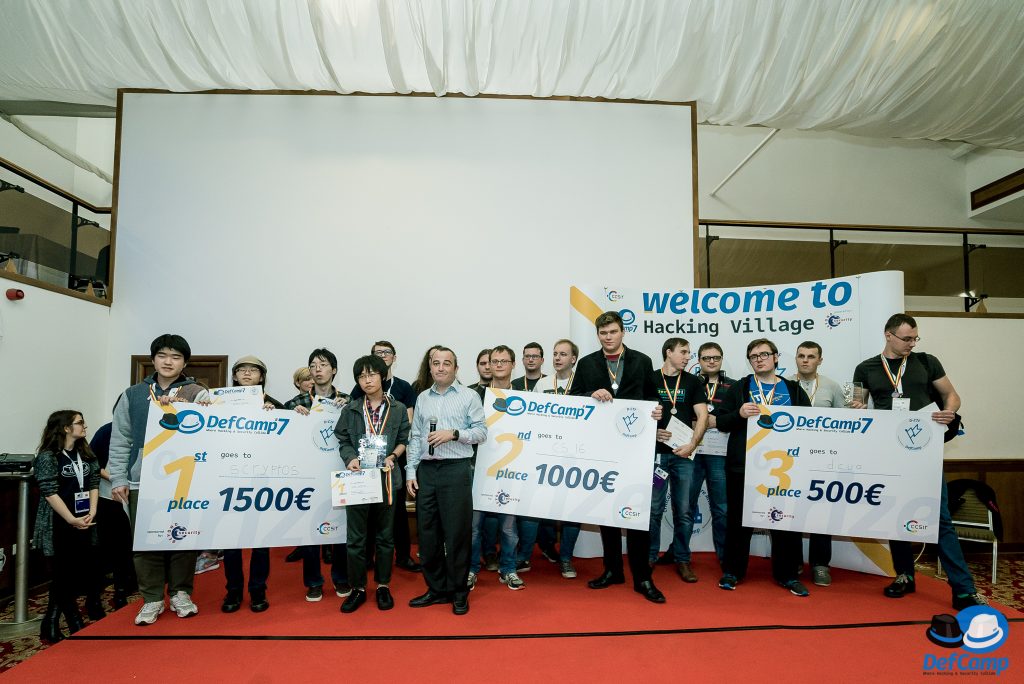 Challenge your offensive skills! The challenges are designed to make players put their skills to the test in order to find the flags. You will have to prove knowledge of offensive & defensive skills for hacking and protecting web, software, mobile applications or network perimeters, cryptography, blockchain, reverse engineering, exploitation, artificial intelligence etc
Competition makes you better!

It's always a challenge to compete in such a contest and work together with the team to face requirements and capture all the flags in the designated timeframe.

Teamwork is golden!

We all know that every team needs a leader and all the team members should have a very clear role and this is the challenging part of it. Good teams can conquer and can go beyond expectation while the others are simply individuals in a room.

Meet other people like you, from all over the world!

Only last year we have finalists from Japan, Poland, Ukraine, Sweden, Switzerland, France, Taiwan, Israel, Singapore, France and of course, Romania. In such competitions communities are created and people can learn from each other ways of developing offensive skills.

Work under pressure!

Time can be our best friend or our worse enemy in such competitions. It's up to you to choose what suits you best.

Visit Romania. Discover what Bucharest and Romania has to offer.
Win prizes.

The jackpot for this year is worth 3,000 EURO for best teams from the D-CTF's finals.

Visit Romania.

Discover what Bucharest and Romania has to offer.
All in all, every CTF competition is a way of confirming your out of the box mindset, your offensive skills and your capability to be a team player. If you have all these, give it a try and register your team at DefCamp Capture the Flag here.
DefCamp 2017 is powered by Orange România and it's organized by the Cyber Security Research Center from Romania (CCSIR) with the support of Ixia, a Keysight Business as a Platinum Partner, and with the help of Bitdefender, SecureWorks, Amazon, Enevo Group and Bit Sentinel.