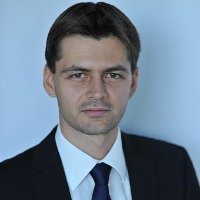 Adrian Furtuna
Founder Pentest-Tools.com
After 10 years of penetration testing and hands-on security assessments, Adrian has switched to developing security products. He founded Pentest-Tools.com, an online platform for penetration testing with the purpose of helping security professionals to do security assessments faster, easier and more effective.
Having a PhD in Information Security, Adrian also teaches penetration testing classes at Politehnica University of Bucharest and at the Technical Military Academy of Bucharest.
He also gave some talks at ZeroNights, Hacktivity, Hack.lu, OWASP Romania and other security conferences.
(Lighting Talk) Let's Make Pentesting Fun Again! Report writing in 5 minutes.
Report writing is a pain for most penetration testers. Instead of researching cool exploits and vulnerabilities, you need to spend a lot of time with writing your findings, formatting Word documents, writing executive summaries and paying attention to all the details. What if all this could be automated?
This talk is mostly a live demo, showing how we can do a quick pentest and obtain a complete Word (.docx) report in only a few minutes using Pentest-Tools.com. Now you can focus on hacking and let the boring job to the machines.
Presentation @DefCamp 2018