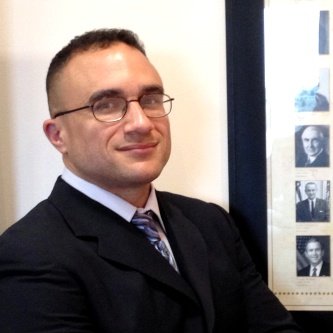 Anthony Guess-Johnson
Senior Information Assurance Officer at CSFI
Mr. Anthony Guess-Johnson consults and volunteers for CSFI in regards to fostering and promoting collaboration of cyberspace topics among interested parties. He has operational experience from currently serving sixteen years in the United States Marine Corps to include: two deployments to Iraq, two deployments to Afghanistan, one deployment to the Mediterranean Sea, and six tours in Okinawa Japan. In his professional capacity he assists the USMC within training personnel and providing support to exercises. In assisting CSFI Mr. Guess-Johnson has taken feedback and lessons learned from CSFI collaboration forums and applied them to contemporary cyberspace challenges. He has presented to the George Washington University in his professional capacity stressing the challenges of cyberspace operations and the importance of collaboration among interested parties. Mr. Guess-Johnson also assists with the review of CSFI training curriculum, course structure, instructor development and the design of collaboration forums.
Presentation: Leading and Developing the Cyber Workforce
The presentation focuses on generating a holistic understanding and approach to leading and developing the cyber workforce. Emphasis includes understanding the paradigms of organizational leadership tiers, skill development among a tiered cyber workforce, and building a teamwork approach to addressing cyberspace challenges. Upon the presentation conclusion the audience will understand how to holistically approach organizational cyberspace challenges and unify the workforce towards common cyberspace objectives.
Presentation @DefCamp 2014