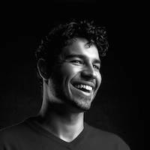 Matt Suiche
Founder of Comae Technologies
Matt Suiche is the founder of the United Arab Emirates based cyber-security start-up Comae Technologies after moving from San Francisco, CA. Matt was the co-founder & Chief Scientist of the application virtualization start-up CloudVolumes which got acquired by VMware in 2014 where he served on the same product which later became VMware AppVolumes.
Matt is known in the information security community to be the author of MoonSols Windows Memory Toolkit and its contribution in the memory forensics, incident response fields which he started after leaving his first job from the Dutch Ministry of Security and Justice's Netherlands Forensic Institute at 20 years old.
In March 2014, Matt was highlighted as one of the 100 key French developers in a report for French minister Fleur Pellerin. Matt is also Microsoft Most Valuable Professional since 2009.
Matt also had been a frequent speaker at various computer security conferences such as Black Hat Briefings, Microsoft Blue Hat Hacker Conference, Hackito Ergo Sum, Europol High Tech Crime Experts Meeting, CanSecWest, PacSec, Hack In The Box, SyScan and Shakacon.
Matt is also part of the review board of BlackHat Briefings, and Shakacon.
Follow the Money.
We often hear about how important is the cost of cyber-crime to enterprises, about how big the so-called "black market" is. But we recently have seen an increase in creation of security companies, IPOs, and M&A. How big is exactly this market and how to filter the noise?
Presentation @DefCamp 2016