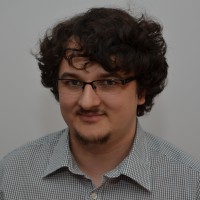 Tudor Damian
CEH, IT Solutions Specialist
Tudor ("Tudy") Damian works as an IT consultant and tech support specialist. With more than 10 years of experience in managing complex IT infrastructures, he is a technical speaker at local and regional community events, talking about the latest technologies and trends on topics including general networking & security, virtualization technologies, OS deployment and maintenance, social engineering and information security awareness, web application security, white-hat hacking and penetration testing techniques. He is also an co-organizer for the largest community-driven Microsoft event in Romania (ITCamp – itcamp.ro). His day to day activities cover designing and implementing IT solutions, performing security audits and penetration tests, offering tech support services and delivering training sessions for experts and beginners alike.
Presentation: Social Engineering, or "hacking people"
Just as a chain is as weak as its weakest link, computer systems are as vulnerable as their weakest component – and that's rarely the technology itself, it's more often the people using it. This is precisely why it's usually easier to exploit people's natural inclination to trust than it is to discover ways to hack into computer systems. As the art of manipulating people into them giving up confidential information, Social Engineering has been a hot topic for many years. This session will discuss some of the most common Social Engineering techniques and countermeasures.
Presentation @DefCamp 2014