It's official! The 7th edition of DefCamp promises hot briefings, challenging competitions, real hands-on experiences and a place for companies to discover answers for their burning challenges. All under one roof from Bucharest, Romania at the beginning of November.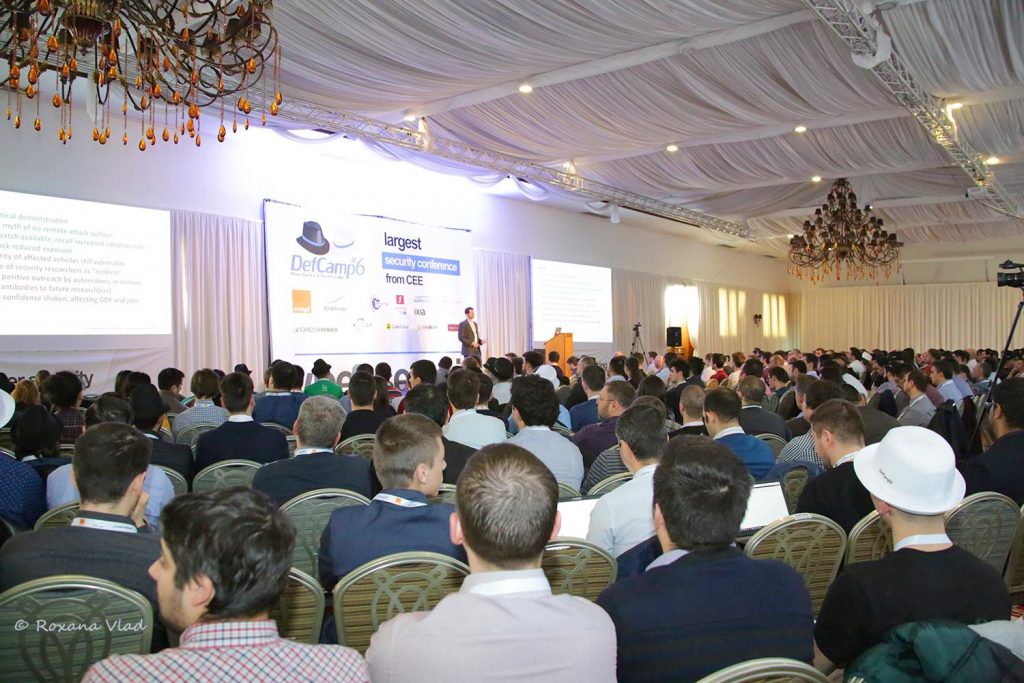 For this new edition, DefCamp brings internationally recognised industry leaders ready to share knowledge and present latest threats from the market.
Five years ago there were only 80 attendees in Bran, now more than 1,000 professionals are expected to join. We encourage both students and specialists from the cyber security area, along with people passionate about hacking to come and be ready to put their skills to the test in at least one of the contests that the team has prepared for them. Hacking Village is the special place to be for all the participants who want to test their skills in different competitions and challenges because these competitions are essential as any topic related to cyber security must have in mind two main subjects: the solution and the part where you identify the problem.
Because of the high interest for IoT Village we decided to increase the number of competitions and encourage other companies to bring their own contest. This is the chance to bring innovation on the table through new ways of highlighting the importance of rising awareness on the cyber security topic.
The Startup Corner is also one of the new kids on the block as it's a new area to be developed this year. The idea behind is to encourage security startups to show themselves and present their solutions during the conference, they benefit from a free access to the conference and free booth at Hacking Village area.
Moreover, Masterclass section is specially designed to bring companies and security experts closer in order to share knowledge on sensitive topics.
Last, we have a dedicated section for companies who are planning to recruit local talent for the cyber security field and an exclusive corner to showcase products & technologies.
"Five years ago this conference became real due to passion. Now, in 2016, before we start a new edition, I am still impressed about people's motivation and specialist's involvement, and also all the ideas generated in the two days we hold the conference. For DefCamp #7 we emphasize the competitions so that people can learn in a hands-on manner what hacking is and what sort of issues can appear in hardware or software. For this, we've got the famous Wifi PWNED Board, where we can see in real time and show the people also, what means to not have a secured connection and just give your information out to anybody who is interested enough to get it. Additionally, we've got amazing speakers from all over the world, people that are well known in their area of activity. We are glad and honored they accepted our invitation once again. If our estimations are right, the 2016 edition will be the most prolific one yet.", says Andrei Avădănei, founder and DefCamp coordinator.
If DefCamp looks appealing for your company, learn more about what's in for you or if you are looking for a seat for the 7th edition, now it's the perfect time of the year to register for DefCamp 2016.
About DefCamp
Since 2011 and until now, DefCamp managed to attract almost 3.000 attendees from 50 countries and 95 cities to Romania, people interested in hacking and cyber vulnerabilities, and also keys for online protection. The audience is quite balanced, as it goes: 25% cyber security, 25% top management, 25% development, and the rest of the 25% are nicely split between institutions and NGOs, academic attendees or students.