We take this opportunity to invite all the tech savvy, all the security enthusiasts and specialists, developers and academicians; come join us for the 6th amazing edition of DefCamp. We promise quality, knowledge, networking and fun.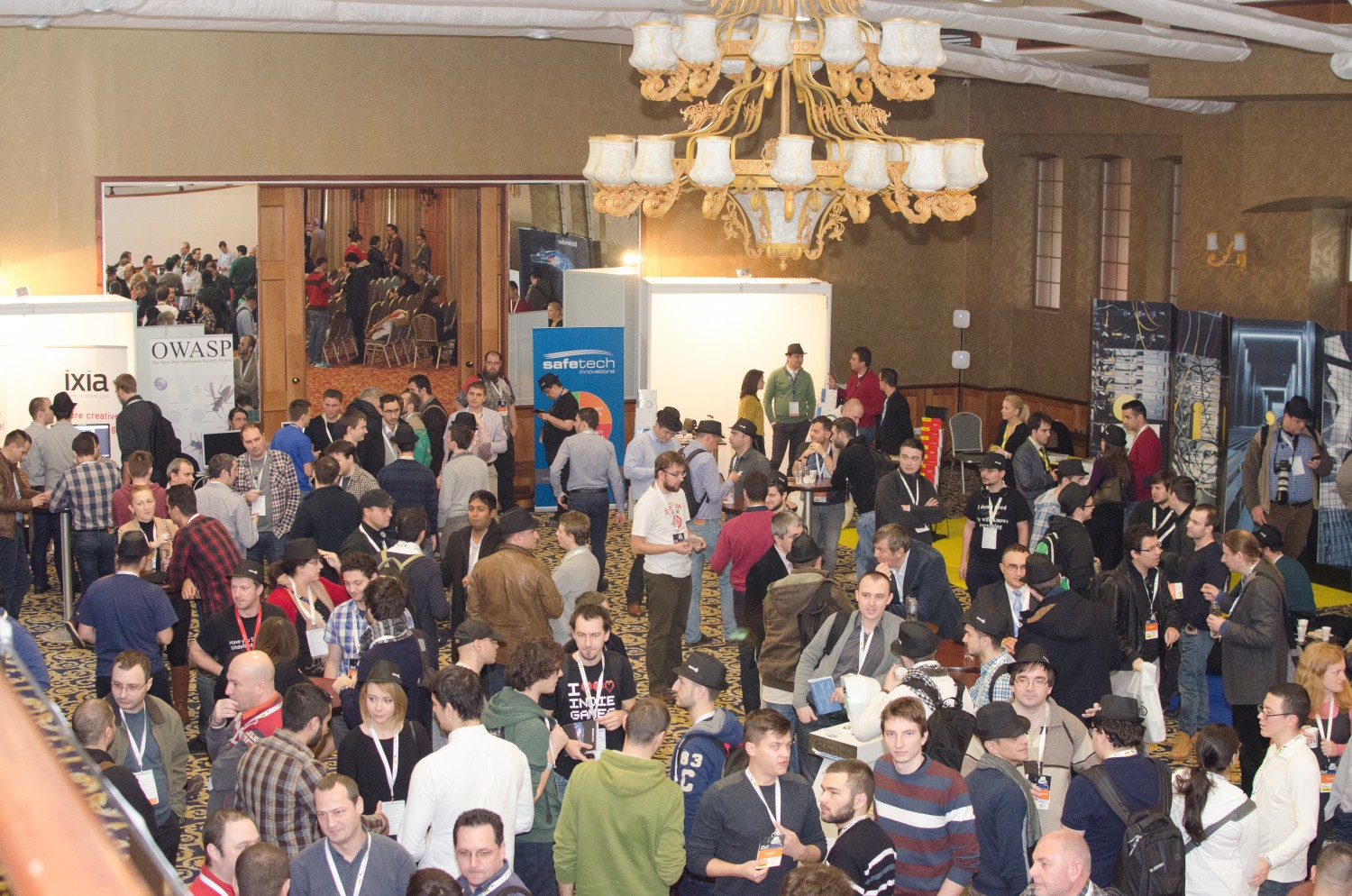 As you might have already seen, DefCamp is growing from one year to another; is growing stronger but also in quality and diversity. If last year we had around 650 people, this year we expect an increased number. Why?
Well, because of the fresh news we have:
– Official date: 19th – 20th November
– Two tracks – 2015 is the year when we've decided to split the presentations into two tracks; no need to worry because the split won't affect the quality and it will be very transparent from the very beginning: "Briefings" and "How to workshops";
– a new onsite competition – Hack the Bank – because we had so many requests for onsite contests and competitions;
– we've included a conference committee that will have a range of expertise to span the subject area, including well-established and recognized leaders in the field from academia, government and industry as appropriate;
– volunteer program opened – because we've grown so much and we receive so much support from our community we've decided to open a volunteer program for people that want to join DefCamp and support the organizing team onsite;
Make sure you won't forget about registering for D-CTF 2015 – the largest CTF competition from CEE where we had last year around 1000 teams from all continents. This year we'll have an even more challenging program, more teams, more fights, more quality.
Last but not least, we would also like to mention the fact that the onsite existing competitions will continue this year as well, with dedicated people supporting and coordinating them. Expect to see a first set of speakers by the mid of the year and if you want to speak at the conference, don't forget to apply for Call For Papers.
Don't wait up, Register Now!