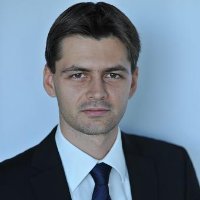 Adrian Furtuna
Technical Manager at KPMG Romania
Adrian leads the penetration testing team of KPMG Romania into performing successful intrusions against banks, telecoms, e-commerce companies and other high profile targets.
He enjoys finding weak spots in the so called 'secure environments' and exploiting them for fun and for (his employer's) ethical profit.
Adrian also has a PhD in Information Security and he teaches penetration testing classes at Politehnica University of Bucharest and at the Technical Military Academy of Bucharest.
He also gave some talks at ZeroNights, Hacktivity, Hack.lu, OWASP Romania and other security conferences.
Presentation: PuttyRider – Pivoting from Windows to Linux in a penetration test
Pwning Windows boxes is easy. The problem is when your targets are fully patched Linux/Unix servers from the Company's internal network.
This talk presents a technique of pivoting from a compromised Windows box to a Linux/Unix machine by taking advantage of existing Putty sessions between the two machines. The implementation of this technique is PuttyRider – a tool that will be presented and released at Defcamp 2014.
Presentation @DefCamp 2014