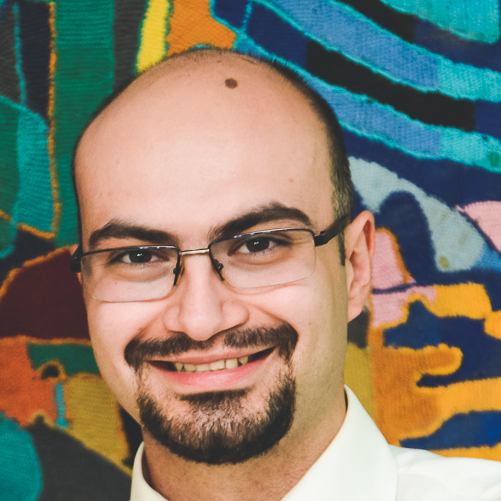 Razvan-Costin IONESCU
Security QA Engineer at Intel (RO)
Razvan is a Security QA Engineer @Intel, having 3 years experience, so far.
He holds a MSc in Computer Science, having the specialization in the Security of Complex Networks and OSCP certification.
At Intel he tests Android images for Security issues using both positive and negative testing techniques.
One of the negative testing techniques used on a daily basis is fuzzing. And because not all the times you have the proper tool in place, Razvan develops his own fuzzing tools and releases them as open source.
Razvan is also an adept of continuous learning ideology and he attended several online courses on various eLearning platforms, the most favourite one being coursera.org (CyberSecurity Specialization).
Among Razvan's hobbies, you may find geocaching, trekking, and playing squash.
Linkedin: https://ro.linkedin.com/in/ionescr
Github(s): https://github.com/razvanionescu, https://github.com/fuzzing/bifuz
How to mess with Android Intents
Analyzing the Inter-Process Communication mechanism and monitoring how applications communicate through intents is essential for the integrity of the Android system.
Drozer is a comprehensive security attack framework for Android. It can analyze the Android's Inter-Process Communication (IPC) mechanism and interact with the underlying operating system. Drozer also helps us to remotely exploit Android devices. At this moment Drozer doesn't provide fuzzing testing on the intents in Android. This presentation aims to present a new Drozer module, "Fuzzinozer", which allows us to send fuzzed intents to the applications installed on the Android device, analyze the system logcat and collect information based on which of the intents have generated crashes.
After a session of intents, the module saves Android system logcat, parses it and creates seed files. A seed file is being generated when an intent crash is produced and it contains the list of all intents that have been executed until the moment of the crash. Using this functionality, we can recreate the same testing environment so we can retest a session of intents to see if the crash happens again.
Presentation @DefCamp 2015