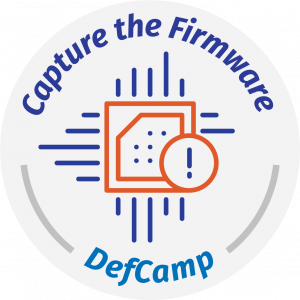 Capture The Firmware
Hello Hackers,
We have information that our new unreleased firmware is used on an unauthorized car. All you need to do is to find which firmware version runs on the target car.
Are you in?
/ Team size of 1 player
/ No DDoS allowed
/ No sabotage of other players permitted
/ All found vulnerabilities should be reported
The Grand Prize will be awarded to the first player to submit the flag.
Grand Prize: 1.000 euro voucher (tech store)
They help us make this conference possible.
At Orange Business Services, we help our customers transform their industries, reimagine their services, create a positive impact and unleash the power of their data into an amazing and trusted resource.
With the dual expertise as a global operator coupled with the agility of an end-to-end integrator, Orange Business Services is a global network-native, digital services company. From connectivity, smart mobility services and the cloud to artificial intelligence (AI), analytics and cybersecurity, Orange Business Services helps businesses at every stage of their data management. Orange Business Services is represented in Romania by the business division of Orange Romania and helps large companies, SMEs and public authorities to transform their organizations through the use of technology and digital information.
COMMUNITY & MEDIA PARTNERS