In less than 3 weeks, DefCamp will kick-off in Bucharest, Romania. Between November 9th and 10th, more than 1,300 participants are expected to join the largest cyber security conference from Central & Eastern Europe.
50+ key speakers committed to share knowledge & experience
The goal of all attendees is only ONE, to learn about the latest cyber security threats & industry trends from over 50 speakers who will present on stage. The agenda of the conference is now available on the website and it contains 3 parallel sessions for both days. Topics like business security, privacy, deep neural networks, ransomware, critical infrastructures, NIS or GDPR will definitely keep our audience engaged during the entire conference.
Two exciting Panel Discussions at DefCamp 2017
This year DefCamp will host two panel discussions where important names from the industry will offer significant highlights and insights from the cyber security field.
Cyber Security in Real Business World
If you are curious to see how does the continuous cybernization of today's business world impact business processes and what are the risks involved for you and your company then you should definitely attend the panel moderated by Gerd Bommer, Head of the Commercial Section of the Austrian Embassy in Bucharest on November 9th under the name "CYBER SECURITY IN REAL BUSINESS WORLD". Confirmed speakers in the panel include security and IT experts from well-known Austrian companies, the consulting industry as well as from the Austrian Ministry of the Interior (BMI).
Current challenges of cyber security policies and legislation
The 2nd panel will be moderated by Lucian Constantin, Cybersecurity Journalist & Contributing Writer for Forbes, VICE Motherboard, The New Stack and Security Boulevard. This discussion is necessary as everyday we find out about new vulnerabilities which affect wi-fi networks, operating systems and websites, leaving our data discoverable. Due to these new threats, legislation must also be adapted in order to enhance a better response to security incidents and to enable cooperation between public institutions and also between member states. In this context, the EU adopted the NIS Directive which needs to be transposed into national legislation by 2018.
On October 3rd, the Romanian Ministry of Communications and Information society has launched in public consultation a draft law for transposing the directive. Among the confirmed speakers for this panel we can mention Catalin Drula, President of the IT Committee from the Chamber of Deputies, Cristian Cucu, CIO, Secretary of State Romanian Government and Cristian Driga, Counselor Cooperation Department CERT-RO.
As you can see, there are a lot of exciting briefings and discussions at DefCamp this year and let's not forget the Hacking Village. Competitions like Hack the bank, Defend the Castle or Ariadne's thread 2.0 will await for you in the special dedicated cyber security playground.
Are you ready to be part of the largest cybersecurity movement?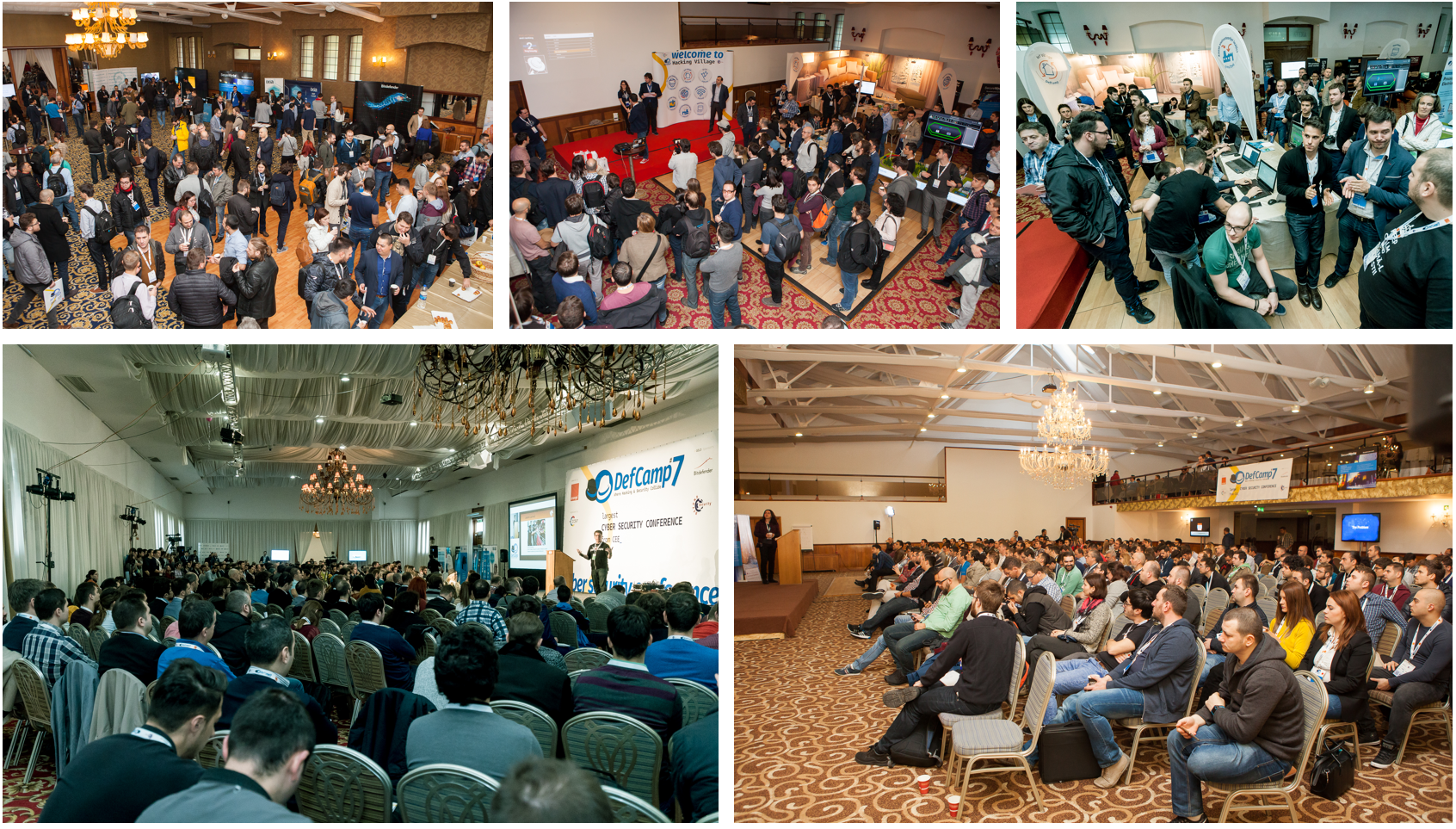 Hurry up & secure your seat. Only 7 days left with standard ticket price!
DefCamp 2017 is powered by Orange România and it's organized by the Cyber Security Research Center from Romania (CCSIR) with the support of Ixia, a Keysight Business as a Platinum Partner, and with the help of Bitdefender, SecureWorks, Amazon, Enevo Group and Bit Sentinel.